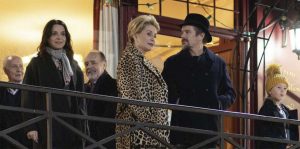 Fabienne Dangeville is an aging, highly sophisticated actress. Her prime days are behind her. She still possesses an allure, a radiance; she casts a lingering spell that makes her entourage stick around, despite Fabienne's sometimes contemptible behavior. A public persona, whose humanity has merged with her façade, Fabienne is well aware that her family lives in her shadow. She has skeletons in her closet, but she is not afraid to leave its doors wide open.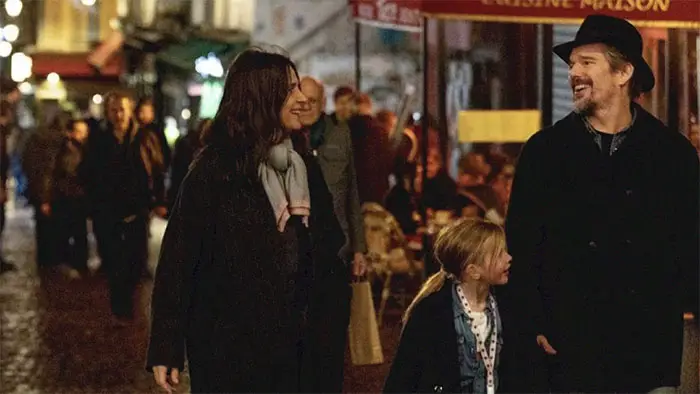 "…arrives from New York… to celebrate the release of her mother's autobiography."
I can't think of a better actress to play Fabienne than the legendary Catherine Deneuve. Marking filmmaker Hirozaku Kore-eda's first non-Japanese feature, The Truth achieves quite the meta-feat by casting the aging French stalwart as the aging French stalwart. No one else alive has the charisma, the class, the ability to convey such nostalgia and bitterness, remorse, and unadulterated love while barely shedding a tear. Those qualities are as built into Deneuve's genes as they are into Fabienne's.
Juliette Binoche – another French legend – plays Fabienne's daughter, Lumir, who arrives from New York with her husband Hank (Ethan Hawke) and daughter Charlotte (Clémentine Grenier) to celebrate the release of her mother's autobiography. Things predictably don't go smoothly. Massive chunks of the memoir turned out to be made-up. ("I'm an actress," Fabienne states nonchalantly. "I won't tell the naked truth.") A tragic past involving a character named Sarah keeps surfacing. Crucially, the entire plot is set against the backdrop of Catherine's latest role in a sci-fi picture, titled Memoirs of My Mother, in which she plays the aging daughter to a mother who never grows old. This makes Fabienne's own insecurities surface, rapidly.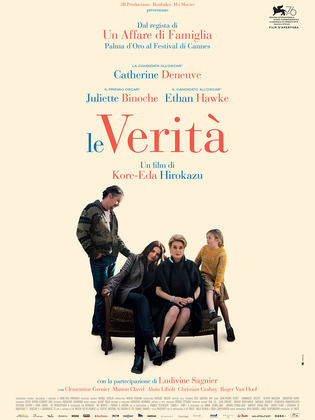 "…a remarkably breezy, gentle film, considering the existential thematic elements coursing through its veins."