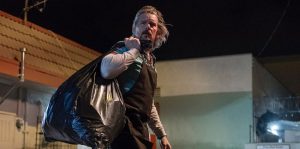 Adopt A Highway was produced by Blumhouse, stars Ethan Hawke, and marks Logan Marshall-Green's directorial debut. Given all this, it only makes sense to presume the film tells a horror story of some sort. But that would be incorrect, as the 78-minute movie is a lean drama aiming to pack an emotional wallop.
Russell Millings (Ethan Hawke) is an ex-convict looking to turn his life around. He is a favored employee at the fast-food joint where he works and is on time to see his parole officer every meeting. But Russell is still having a hard time adjusting to life outside of prison, but things take a turn when he finds a baby in the restaurant's dumpster one night while closing up.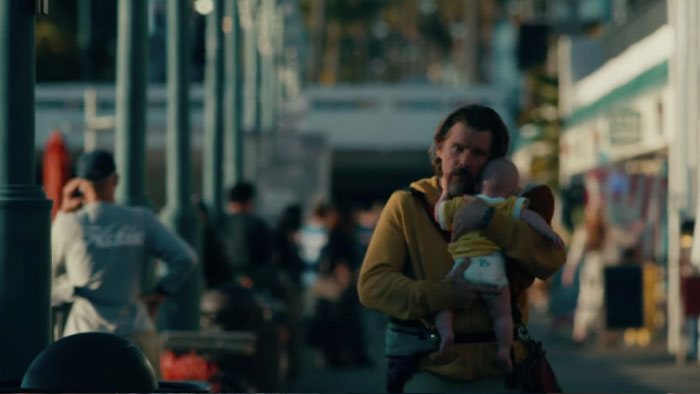 "…when he finds a baby in the restaurant's dumpster one night while closing up."
This little four-month-old did not have much, though an attached note does state her name is Ella (Savannah and Everly Sucher). Russell rescues the infant by taking her back to his place for the night. While he considers calling the cops, he ultimately decides not to do so right then and there. Since Russell has the next few days off, he buys Ella a proper bottle, a stuffed animal, and other such necessities. They go on a trip to the beach and spend the day together. But Ella is not Russell's kid, and a difficult choice must eventually be made.
Ethan Hawke's presence in Adopt A Highway is the first thing that grabbed my attention about the film. While I cannot claim to have liked every movie of his, Hawke tends to gravitate towards films that are off the beaten path, shall we say. The character of Russell is in every second of the film, and Hawke fully commits himself to the role.
He delivers a compassionate and understated performance, and it easily ranks in his top five. The character is a man of few words, but Hawke ensures that the audience always understands his way of thinking and empathizes with him. It certainly helps that the Sucher sisters are adorable and full of life as Ella. The rest of the cast, especially Elaine Hendrix as a character introduced later in the film, do excellent work as well.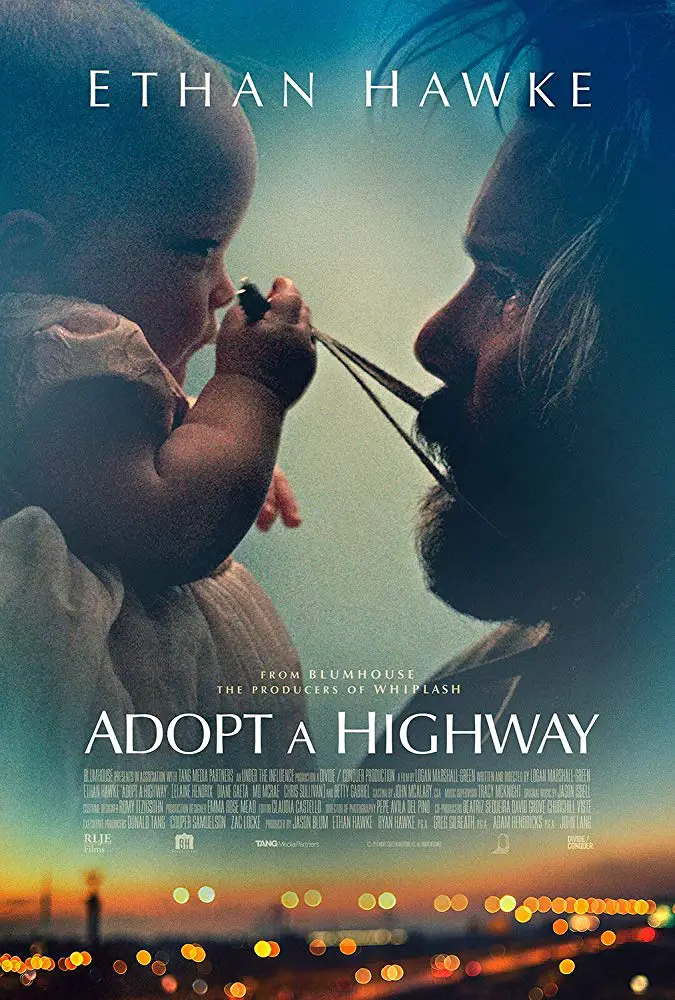 "…demonstrates an acute awareness of emotional honesty."