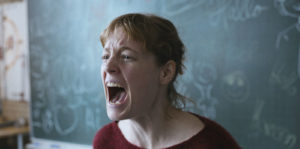 BERLIN FILM FESTIVAL 2023 REVIEW! The Teachers' Lounge (Das Lehrerzimmer) is a German film, directed by Ilker Çatak who co-wrote it with Johannes Duncker, about Carla Nowak (Leonie Benesch), an enthusiastic young math and physical education teacher for young teens at a high school. From the get-go, the drama does a great job showing her as the cool teacher that kids dream of having and one that teachers aspire to be. Carla and her pupils greet each other in a fun way, they create special codes in the classroom and informal ways to work together respectfully.
Some of Carla's colleagues side-eye her alternative means of teaching and give her attitude for being still possibly very new, or not yet worn-out, or cynical about their jobs dealing with difficult children. But Carla is also a good person, or as some schoolteachers might say, "woke," as she stands up for her students and gives them the benefit of the doubt during class council and disciplinary sessions. She is always quick, and rightly so, to point out that many in the education system are prejudiced against students because of their social situation, parents' professions, or race. As we sadly know, unfortunately, academia is often riddled with "casual" — and more flagrant — racism from kindergarten to university, and that happens all over the world!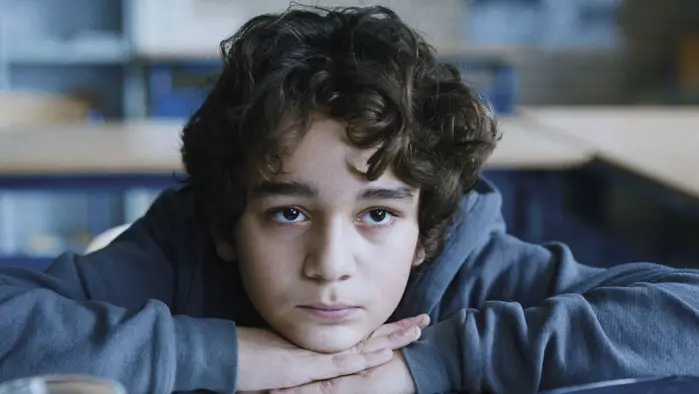 "…things start disappearing at the school, including in the teachers' lounge."
This is where The Teachers' Lounge takes a dark turn as things start disappearing at the school, including in the teachers' lounge. Instructors blame the students and coerce them to denounce classmates or even suspiciously search "certain students."
Some workers, particularly Carla, are not comfortable with the situation. Thus she decides to take matters into her own hands to unmask the real thief. However, while doing so and defiantly pursuing justice, she puts herself in a treacherous situation as things escalate rather quickly and dramatically. The blissful days are over as parents begin to question her not-so-conventional methods, and to Carla's great dismay, students, too, unite against her. She starts to doubt herself but will keep trying to do what is right — maybe too recklessly — as she is committed to the cause.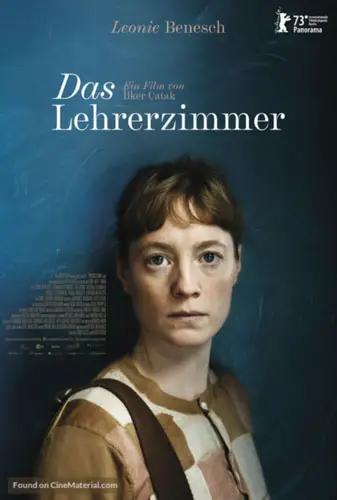 "…being a teacher is often a thankless job..."