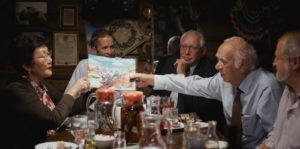 It's a plan so big that it could bring about world peace and tackle the climate change problem at the same time. The only obstacle? Politics. Rick Minnich's documentary, The Strait Guys, is the story of four men with a dream so lofty that it ultimately is mere inches from their grasp.
The titular "Strait Guys" are George M. Koumal, Joseph R. Henri, and Victor Razbegin. Decades ago, they devised a plan to build a massive train tunnel across the Bering Strait. The Bering Strait is the 52-mile stretch of ocean between Russia and the United States. The planned tunnel and electric train tracks would be an invaluable pipeline of economic trade between the U.S., Canada, Russia, and China. Goods could be transported exponentially faster than ocean shipping lanes and crowded seaports. Unfortunately, this plan would die a slow death as government officials began focusing on more pressing issues and the steadfast belief that this tunnel could never be built.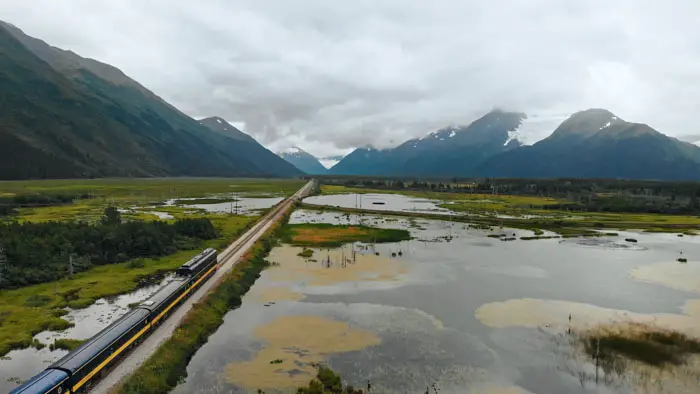 "…an invaluable pipeline of economic trade between the U.S., Canada, Russia, and China."
For decades, Americans Koumal and Henri labored in vain to make their dream come true with no results. Koumal would squander his finances on this project to the point of estrangement from his family. Then, in 2018, Scott Spencer — the new Strait Guy — entered the picture. Full of "youth" and optimism, he believes this is the time to resurrect the Strait Guys' plan and convinces Koumal to accompany him on a diplomatic trip to Alaska and Russia. With a camera in hand, filmmaker Rick Minnich is there to document their journey. The results being The Strait Guys.
The tour begins in Nome, Alaska, where Spencer and Koumal lobby local and state officials that now is the perfect time to start the tunnel. Being granted cautious optimism, our duo moves to the indigenous community that lives the closest to the Bering straight. Their response is surprising as the Strait Guys' plan was an answer to "prayers" that they've wanted for a long time. Bolstered by good fortune, the trip to Russia also brings unexpected surprises. Razbegin (the Russian Strait Guy) continued working on the project without their knowledge. He never stopped planning and producing environmental and engineering reports. Nor did he stop communicating with the Russian government.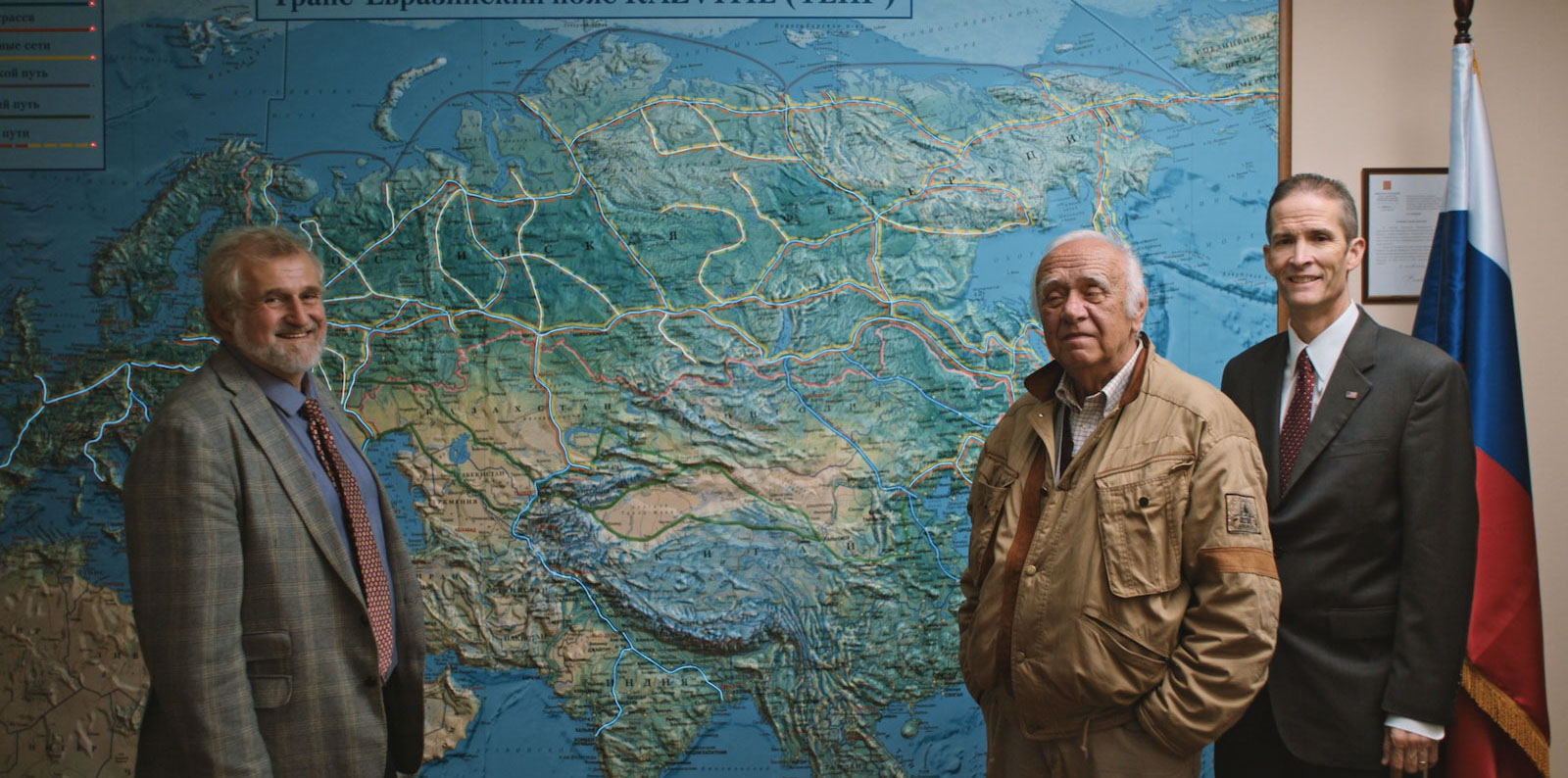 "…the true diplomatic wild card is getting the U.S. and Russia to play along…"