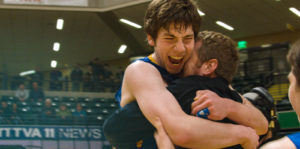 COMING TO VOD AND ALL DIGITAL PLATFORMS FRIDAY! In his documentary feature, Alaskan Nets, director Jeff Harasimowicz tells the saga of the last native reserve in Alaska known as Metlakatla, home of the Tsimshian natives. The story of Metlakatla may feel familiar to fans of films like Hoosiers and October Sky. However, for nature lovers, Metlakatla is everything you'd expect from a remote Alaskan locale — beautiful, serene, and treacherous.
The citizens of Metlakatla know only two things: fishing and basketball. It was once a booming fishing region, but due to climate change and the increased presence of commercial fishing, it struggles to survive each year economically. It used to be that all the fishing done between November and February could sustain the community for a year, but now it's a year-long battle. At the same time, diving for sea cucumbers and gooey duck proved to be a lucrative, albeit dangerous, endeavor.
The story of Alaskan Nets is primarily about the Metlakatla High School basketball team, known as the Chiefs, and its two top prospects – cousins Danny Marsden and DJ King. Under the tutelage of teacher and basketball coach TJ Scott, this year's team has a shot at the championships. The documentary takes us right into the middle of the action of this truly unique team.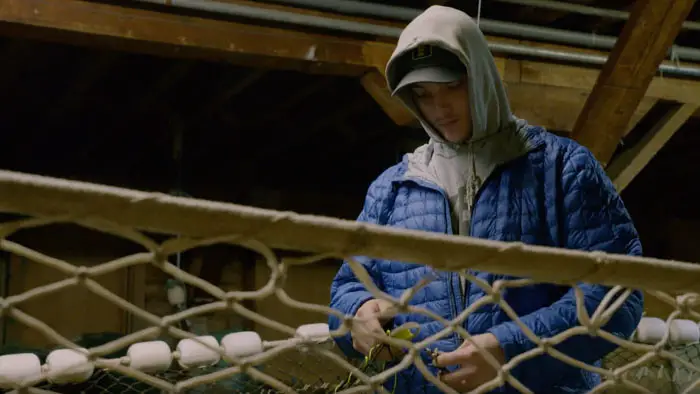 "…the players have not only school and sports to contend with but also fishing…all hands are needed…"
Unlike your traditional high school basketball team, the players have not only school and sports to contend with but also fishing. In Metlakatla, all hands are needed to bring in money for their families. Early in the morning, the students have to help set up fishing nets for their family boats and then try to focus on school. For many of these young people, their prospects after high school are either earning a college scholarship or becoming a fisherman. On top of that, the fearless amongst the group will take up diving, which is a true high risk/high reward proposition. Great money is made in diving, but the risk is one's life as a single mistake or stroke of bad luck can be fatal.
To say that the story of Alaskan Nets is fascinating is an understatement. There's a lot at play for these students, more than just a basketball team's journey to the top. For Harasimowicz and his crew, there's no guarantee that the Chiefs will make it to the championships. Along with being needed for their family's fishing business, Metlakatla is a remote location. The team must take multi-day trips to compete against other schools — often sleeping in the opposing team's libraries and gyms. Then there are the harsh realities of living in that area of Alaska as two former Chiefs are killed in a diving accident. These sobering events are not lost on the players and their futures.
What documentaries do so well is shine light on regions of the world, the U.S. in this case, that no one knew were there. For example, documentarian Jeff Harasimowicz went to extraordinary lengths to tell the story of Metlakatla. He had to live and travel to the cold, often frozen Alaskan climate. He also had to receive special permission from the island's tribal council to tell their story — a privilege that could be revoked at any time.
There's also the gamble that Harasimowicz took, knowing that there is always a real chance the Chiefs would not make it as far as they did. Now add to the mix the future of Metlakatla, as, like many remote communities, one bad fishing season can jeopardize the community. At the same time, the graduating youth must decide between leaving the island in favor of a "better" life mainland or staying and keeping their community afloat for another year. Alaskan Nets shows all this vividly and engagingly.
Alaskan Nets screened at the 2022 Santa Barbara International Film Festival.
For more information and screenings, visit the Alaskan Nets official website.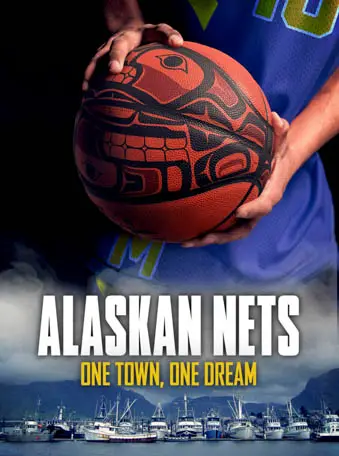 "…went to extraordinary lengths to tell the story of Metlakatla."