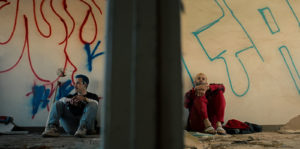 Ever since Jack Kerouac published On the Road in 1957, the United States has become increasingly obsessed with the road story. These narratives are normally hallmarked by youths searching for their own ever-elusive American Dream, with stark realities eventually colliding against youthful aspirations. This formula continues to work because the conflict between cultural expectations, personal ambition, and a constant desire for something better is still a massive undercurrent of American culture (though the subgenre has adopted different meanings and tropes in other countries).
However, for those of us in the Burnout Generation, this journey has largely taken a darker, more twisted tone than those of previous decades. This is exactly what we get within the shuddering strut mounts and drug-laced fever dreams of director/star Scott Monahan and writer/star Dakota Loesch's feature-length drama, Anchorage.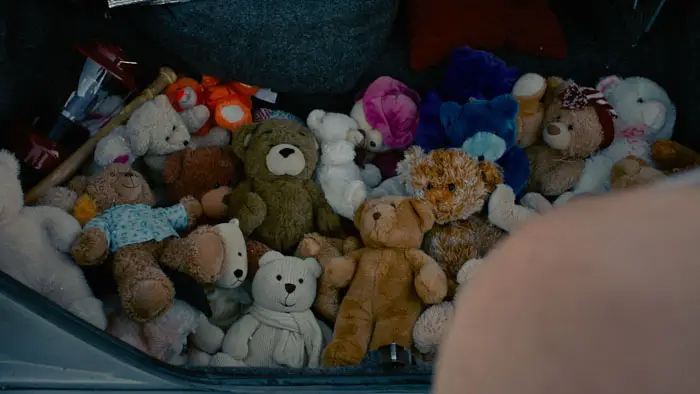 "…brothers attempting to smuggle a trunk full of opioid-stuffed teddy bears from Florida to Alaska."
The film centers on Jacob (Monahan) and John (Loesch), a pair of brothers attempting to smuggle a trunk full of opioid-stuffed teddy bears from Florida to Alaska. We start our ride along as they hit the deserts and rolling hills of Southern California, sleeping in abandoned buildings while channeling their inner Raoul Duke and Dr. Gonzo through a cornucopia of drugs and booze. However, while things initially appear to be all merry and mayhem, a momentary choice by one of the brothers not only derails their trip but threatens the fragile balance between them and their fleeting dream of success.
Anchorage mostly meanders between mundane mausoleums of dead company towns, yet it doesn't feel as if it is dragging its feet. This is mainly achieved through the stellar chemistry between Monahan and Loesch, though separately, the actors have noticeably weak moments. While Monahan has conviction, his delivery can come across as too hokey and mannered at times when the movie really cannot afford a tonal disconnect.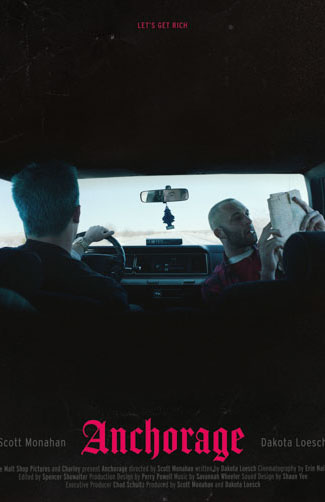 "…effectively captures the underbelly of a generation."