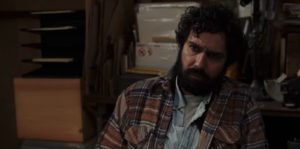 Even the most objective, self-respecting critic would be challenged to go into The Storied Life of A.J. Fikry expecting greatness. We've been burned too many times before by cheap adaptations of popular novels destined to find their way to the Hallmark channel – or worse, receiving the dreaded scarlet letter "N" and going straight to streaming as a Netflix original. But every now and then, we're surprised by an adaptation that actually delivers a modicum of accomplishment.
This is thankfully the case with The Storied Life of A.J. Fikry, director Hans Canosa's adaptation of the popular novel by Gabrielle Zevinn (who also wrote the screenplay). It's a quaint tale of love and loss featuring the cantankerous bibliophile A.J. Fikry (Kunal Nayyar). He's an alcoholic widower who falls in love with the beautiful Amy (Lucy Hale), a supplier of sorts for his bookstore on an idyllic, fictional island off of Massachusetts. However, his life is permanently altered when a tragic set of circumstances thrust a toddler under his care. The addition of supporting characters played by Christina Hendricks and David Arquette, among others, provides the set-up for a relatively successful drama.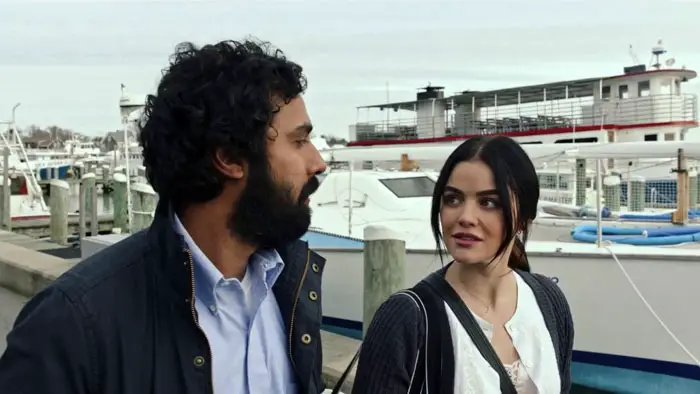 "…an alcoholic widower who falls in love with the beautiful Amy, a supplier of sorts for his bookstore…"
The film cruises along when Canosa keeps the focus on Nayyar and Hale, who are both excellent in their roles. Nayyar is at home in the role of a sad, lonely intellectual. Hale, as a decidedly more optimistic individual, is also more impressive than one would initially assume based upon her career being largely pigeonholed to roles in the realm of YA television and film. I hadn't been exposed to her work prior, and though it may not surprise her fans, I think she's primed for more substantive roles. The meet-cute between the two may not be totally convincing at first, but the more time they spend together, the more their chemistry seems readily apparent.
As in so many adaptations of novels, Canosa has difficulty juggling the plethora of characters introduced. It is much easier to accomplish over the course of a book, but when the focus drifts away from the central characters, the film doesn't retain the same charm. This is in no way meant to disparage the roles of Hendricks, Arquette, and others, but they don't receive the same amount of development they would have had in the novel. I admittedly haven't read the source text, but perhaps a more discerning adaptation would have been in order. Canosa actually manages to tie all the threads together towards the conclusion, but the journey there can feel like a plodding one at times.
Nothing in The Storied Life of A.J. Fikry is revolutionary on a formal level. Thus, for seasoned cinephiles that crave an auteurist touch, it should be obvious that they won't find it here, But they really aren't the target demographic anyway. For the more casual viewer who is craving a traditional tear-jerker, this drama more than fits the bill. It also works as a great date-night movie for the significant other that may not appreciate Tarkovsky in the same way.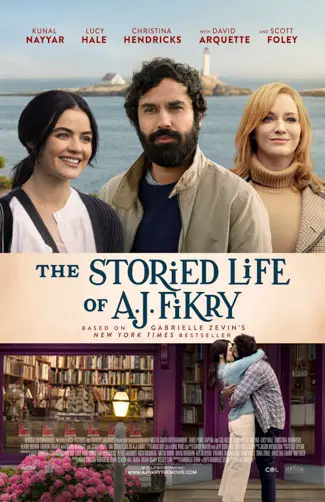 "…their chemistry seems readily apparent..."