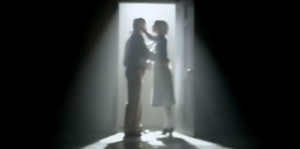 Oh boy! Let's grab some popcorn and delve into an exploration of a famous psychotherapist and his theory that trauma experienced by our mothers is imprinted upon us while we're in the womb. Sign me up! All kidding aside, Jill Demby Guest's film is a disarmingly engaging documentary on an influential war veteran and scholar best known now for the fringe theory previously mentioned. A theoretically dense film that never loses sight of the bright personality of its subject, And Now, Love is a documentary that takes refuge in its strengths while pushing the boundaries of what it means to harbor trauma.
Guest's film is an all-encompassing introduction to the late Dr. Bernard Bail. It thoroughly details his life and how it helped formulate the psychological theories that would drive his professional career post-World War II. Bail's experiences in the war as a navigator for the U.S. Army Air Corps were crucial for developing his theories. In particular, he describes a mission over Germany that nearly resulted in the crew's death were it not for an inexplicable intuition to head in one direction over another.
The conflict introduced Dr. Bail to the untold trauma that such wars can wreak on humanity. With this in the back of his mind, he pursued his medical career, subsequently entering the exclusive and revolutionary psychological community in southern California after his residency. At this point, And Now, Love turns sharply into psychological discourse. This is a brave choice considering the narrow demographic that would go out of their way to seek out a talking heads documentary featuring scores of PhDs waxing eloquent on an obscure psychological field.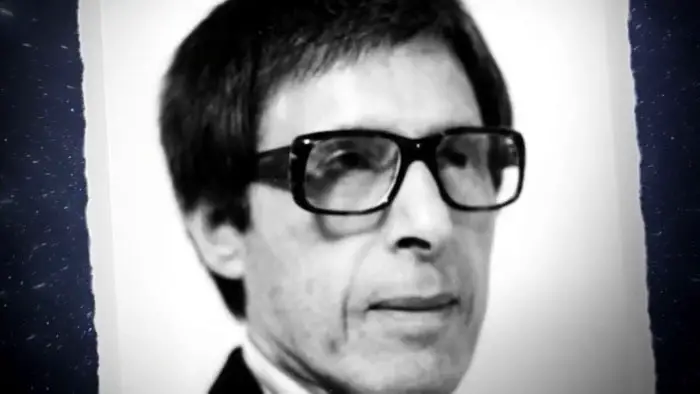 "…introduced Dr. Bail to the untold trauma that such wars can wreak on humanity."
I'm a movie critic. Thus I am in no way qualified to comment on the validity of the theory. But in sum, Dr. Bail's thesis is centered around generational modes of behavior that are influenced by the imprints of trauma experienced by our mothers. These are then passed down the line to their children, unconsciously informing how we operate as individuals. Heady stuff, for sure, but it's hard to look away, primarily because of the possibilities that arise from following this train of thought to its inevitable (and very modern) conclusion: violence against women affects society in untold ways.
Regardless of what one may think of the theory itself, it's undeniably fascinating. Guest's film manages to overcome the obstacles of what would otherwise be an impenetrable story by framing the documentary around Dr. Bail as an individual. Still charismatic at the time of filming before this death in 2021 after the production's completion, he's a mesmerizing figure. Transitioning from war-hero status (with medals to prove it) to becoming a pioneer in the field of psychology, he was truly a fascinating subject.
And Now, Love may not be for everyone, particularly those looking for decidedly less theory in their films. But for the rest of us, it doesn't take a session in hypnosis to convince one that this is a special doc.
For screening information, visit the And Now, Love official website.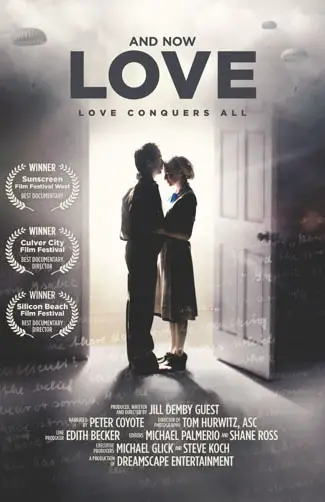 "…this is a special doc."