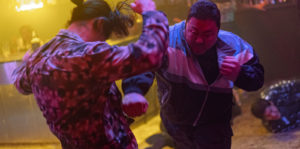 Sinister forces are chasing after a missing stash of drugs in director Sang-yong Lee's thriller, The Roundup: No Way Out, written by Kim Min-sung. Don Lee returns as Detective Ma Seok-do in this sequel to the 2022 Korean hit, The Roundup. Here Seok finds himself and his squad embroiled in an elaborate drug-running ring.
The film opens with the murder of Seok's captain, who was undercover trying to find the source of the new potent drug called Hiper. Seok's investigation leads to club owner Ms. Jung, who reveals that trouble is brewing. Specifically, tensions are high between the Japanese Yakuza, led by the Chairman and his henchman, Ricky, and a mysterious Korean figure in charge of distribution.
The strain between the two brews hotter when a large stash of Hiper is skimmed from the latest shipment. Now the bodies begin piling up as a result. Seok must employ a large cast of characters to beat the bad guys, all of whom straddle the line between good and evil. So who can he trust, intimidate, or bribe?
I've said this for a long time, but of all Asia, South Korea tends to produce the most "American" films on the continent. This certainly applies to The Roundup: No Way Out. Lee's portrayal of Seok is reminiscent of the cop films of the 1980s and 90s but totally disregards the Constitution. Here Seok is allowed to simply enter Ms. Jung's office and look for drugs. Also, police brutality is not strictly frowned upon.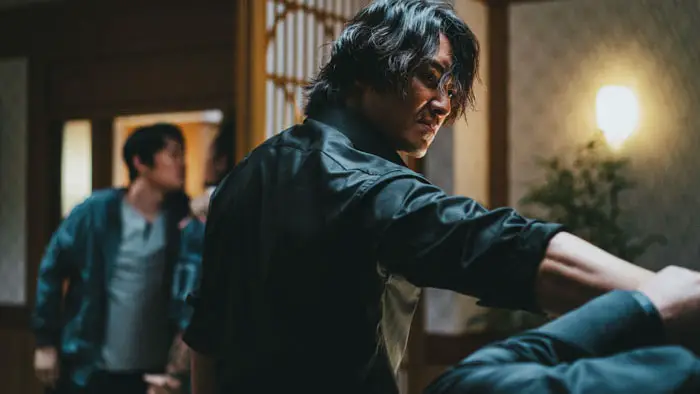 "…trying to find the source of the new potent drug called Hiper."
What makes Seok stand out from your typical movie cop is his body frame. He was a former boxer, only slightly smaller than George Foreman, which means he could take down the average criminal with a single punch and, in return, withstand much physical damage. He's a brute, but his foes are deadly. No one likes to use a gun. The weapons of choice are fists, knives, and swords. While Seok tries to incapacitate, his enemies have no problems killing anyone they see fit, even cops.
There are really only two things that matter in an action film, such as The Roundup: No Way Out: story and action. The plot is pretty simple. Most of it involves chasing the drugs from one set of hands to the other. However, the mystery has a few twists and turns involving the identity of the Korean distributor, which turns into a bit of cat-and-mouse between him and Seok. Add the rivalry between the Korean and Japanese gangs, and we have a complicated yet easy-to-follow narrative.
Action-wise, most of it involves close hand-to-hand combat, which plays like a video game. Seok must quickly dispatch a legion of henchmen before taking on a few mini-bosses before getting to the main villain. Yes, he only needs a single punch to take out a henchman, but director Lee manages to find new twists and wrinkles with each subsequent fight. Add an occasional gruesome death and the ample use of fake blood, and you have an action thriller worth checking out and checking out brain-wise for.
If you miss the blatant disregard for one's rights and a bit of brutality that came in the form of Lethal Weapon and Beverly Hills Cop, The Roundup: No Way Out is as good as it gets for those feelings of modern-day nostalgia.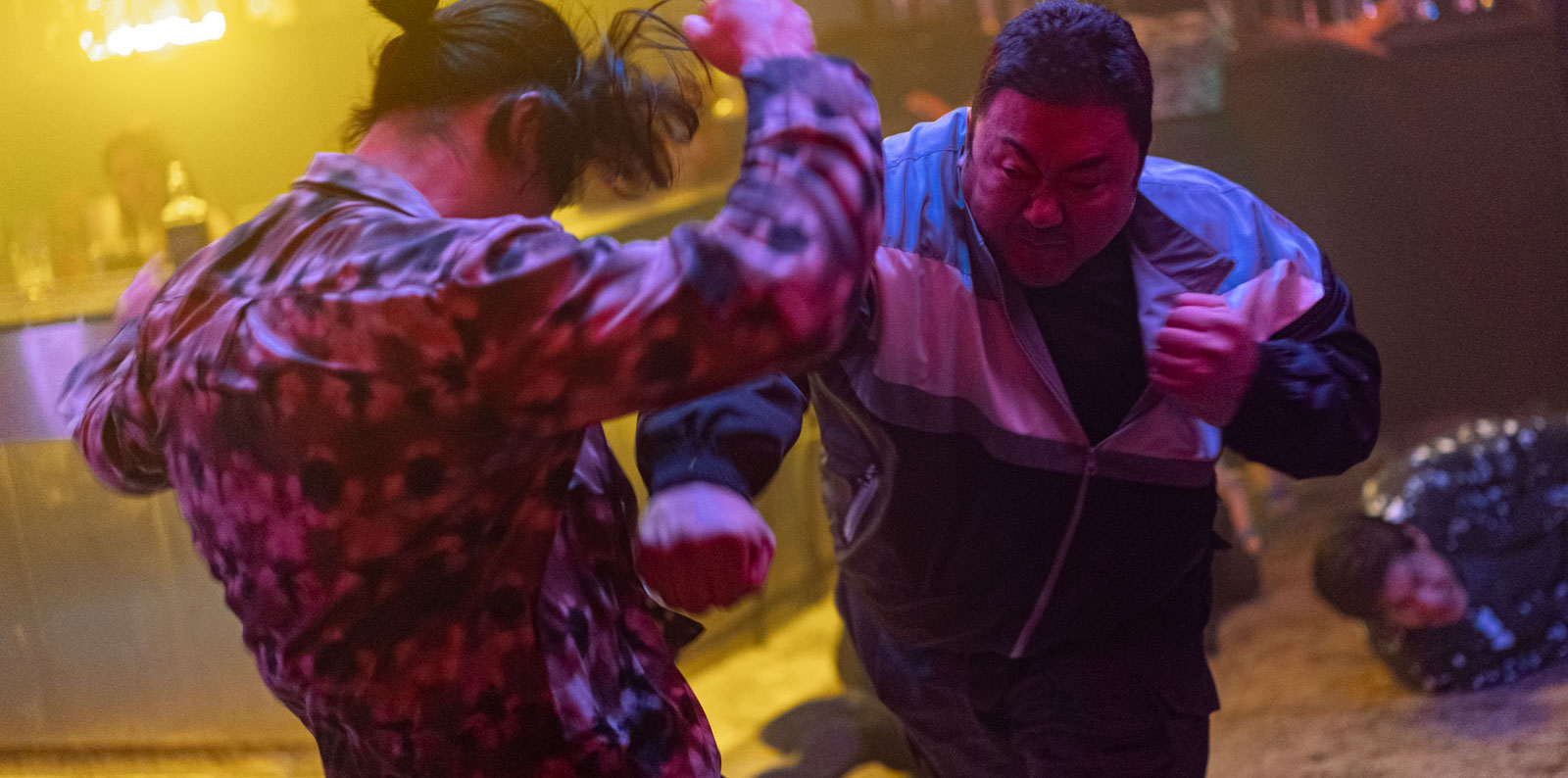 "…must quickly dispatch a legion of henchmen before taking on a few mini-bosses..."