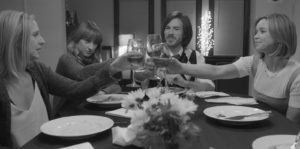 CINEQUEST FILM FESTIVAL 2022 REVIEW! In almost all cases in life, telling the truth is the better option. However, in J.W. Andrew's comedy, The Dinner Parting, we learn that in almost all cases, lying is the better comedic option.
The Dinner Parting opens ominously with a dead body being rolled out of the home of siblings Susan (Rachel Paulson) and Henry (William Sterling), just as their dinner party ends. Now we flashback to the start of our tale, as brother and sister are caught squabbling over seemingly nothing just before the first guest arrives. The two are engaged in a conversation about removing old photos and a makeshift height chart Susan made on the door jam. Now the two are comparing notes over their "stories" before their dates arrive for dinner.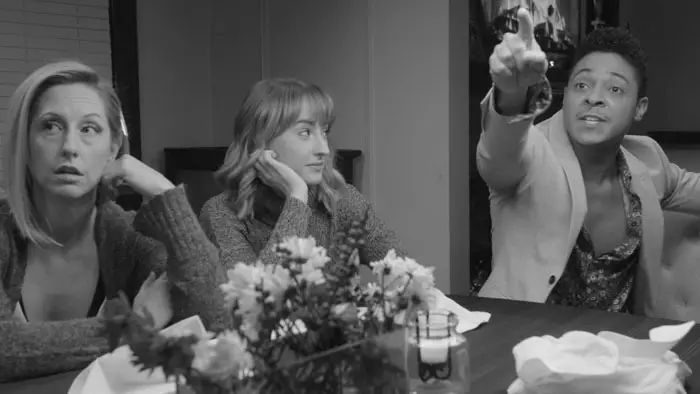 "…Henry and Susan are forced to make up facts and then justify the inconsistencies in them."
First to arrive is Curtis (Russell Bradley Fenton), who is Susan's sophisticated boyfriend. Next comes Henry's online date, Kristen (Jacqueline Jandrell), who still has questions about his profile. The dinner chatter takes an odd turn as the first course is served. This dinner immediately followed the wake of Henry and Susan's deceased father, and this intimate party is the perfect diversion from grief. But unfortunately, it also becomes clear that their father's death is all a ruse. The more questions Curtis and Kristen ask about their father, the more Henry and Susan are forced to make up facts and then justify the inconsistencies in them.
The pair claim that he was a prolific writer… who burned his writings before his death… and served in WWII (no, that was grandfather)… Korea. Almost immediately, the stories of their father and facts surrounding their upbringing begin to unravel as the conversation shifts to whether or not Henry and Susan are actually siblings. With no help in sight, Henry calls upon his best friend, Albert (Phillip Andre Botello), to help validate their fictional stories. But Albert is an even worse liar and accidentally brings his neighbor, Becca (Molly Gibson), thinking Henry needs a date for the evening. He also uses this opportunity to prop himself up and impress his blind date, Gwen (Kate Thomsen). Then it really gets crazy with the arrival of Leigh, Susan's best friend, and her boyfriend, Dr. Rubenstein (Taylor Nichols). But, of course, this is all just the tip of the iceberg.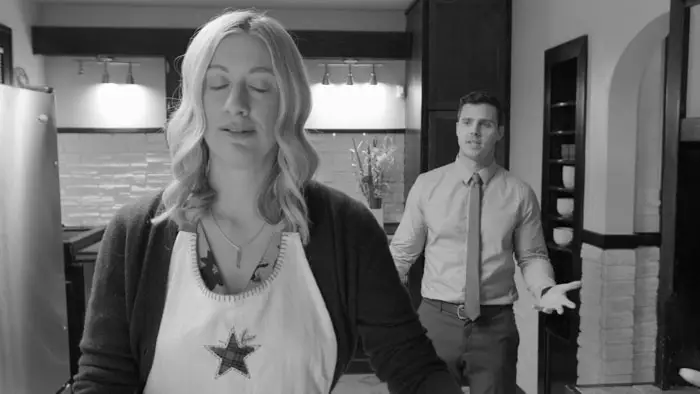 "…works thanks to a brilliant script..."