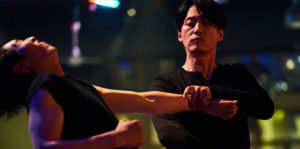 NOW IN THEATERS! I've said this for years, but out of all of Asian cinema, South Korea puts out the most content that feels very American in tone and storytelling. The Academy Award-winning hit Parasite is just one of the hundreds of examples. Anytime a Korean film comes to the States, you have to jump on it quickly and catch it while it's in theaters. Such is the case of director Jae-Hoon Choi's The Killer (Jugeodo Doeneun Ai).
From the opening moments, you will not be lost on the similarities between this action-thriller and John Wick  (sans the dog). Korean action star Jang Hyuk plays former hitman/mercenary Bang Ui Gang. Now living the life of a civilian, Bang is married to Yeon (Bang Eun-Jung) and hopes to set up their future by studying to be a real estate investor. They have a happy life, and his wife asks for a favor one day. She's going on a girl's weekend with her friend and needs Bang to "babysit" her teen daughter, Anne (Seo-young Lee), while they're away. Bang reluctantly agrees… happy house and all.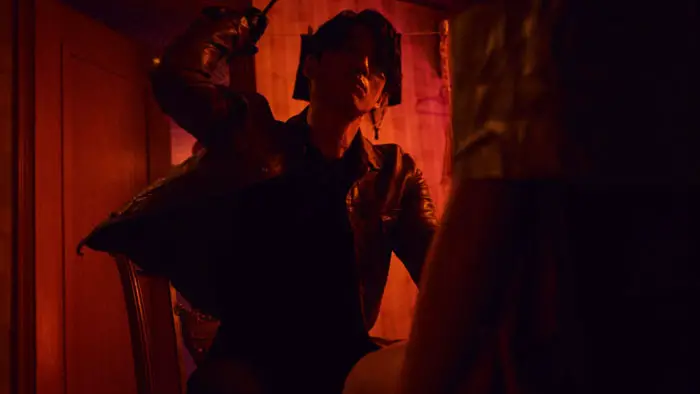 "Bang refuses to disappoint his wife and goes after the kidnappers…"
Being the non-parent he is, Bang gives Anne a stack of cash and tells her to stay out of trouble with her college friends. Later that night, Anne is kidnapped by a gang of sex traffickers and is about to be shipped to Russia for an "exchange." Bang refuses to disappoint his wife and goes after the kidnappers, starting with the group of Anne's new college "friends." Bang kills most of the gang, and the police now hunt him for their murders (I mean, he did kill them). Now, there's a greater conspiracy afoot because a central crime boss explicitly targeted Anne to cover a debt. So not only does Bang have to rescue Anne, he must confront the boss to ensure that whatever Anne owes is paid off in full.
If you like your action super violent, graphic, and gory, The Killer is right up your alley. Any similarities to John Wick are more than fair, but I'd say this amps up the blood. The weapons of choice are fists, knives, and a wide assortment of guns, and the fight choreography is top-notch. The CG blood-spatter and head explosion budget must have been huge for this. Not since the 1980s has the body count been so incredibly high. Let's just say there aren't that many survivors in the end, and each one's fate is either bullet-fast or torturously slow.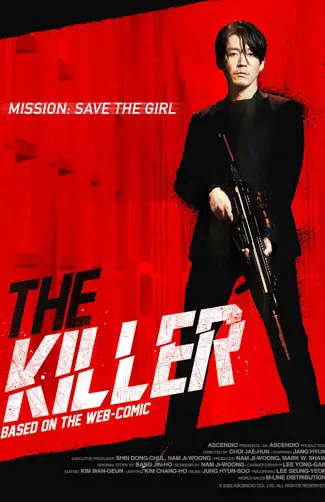 "…a symphony of violence, and the use of guns is unlike anything you've seen..."