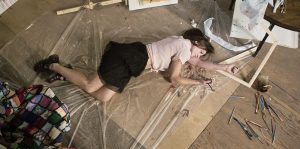 In The Quiet Shore, writer-director Alex Ramirez explores a deteriorating relationship between an ALS-diagnosed artist and a progressively unsure husband over a weekend clinical visit.
The first shot we get in Alex Ramirez's emotionally involved drama is an extreme close-up of a paintbrush. A point-of-view shot reveals the forlorn eyes of the seemingly lifeless artist, Elena (Jeaux Bartley), who faintly grasps the paintbrush in her hand as she lies on the ground, inert and defeated. There are paintings, paintbrushes, and splinters of glass scattered around the room, setting the mood of what is going to be modestly devastating portraiture that depicts the pernicious effect of Amyotrophic Lateral Sclerosis on relationships.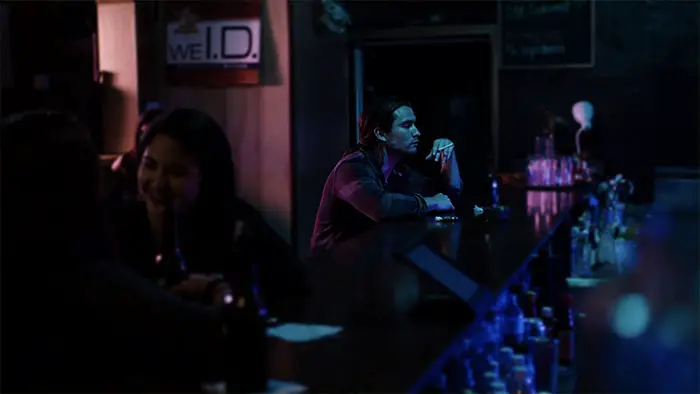 "…a deteriorating relationship between an ALS-diagnosed artist and a progressively unsure husband…"
The skilled young artist is married to Adrian (Joseph Rene). We soon learn that Elena and Adrian, a devoted couple who clearly love each other, are wrestling with Elena's ALS diagnosis. They work with an army of doctors who can potentially ameliorate her condition, but they still have other anxieties they have to reflect on beyond just treatment. Elena slowly and reluctantly realizes that she will need to be dependent on someone else for the rest of her life, whereas Adrian is quietly wallowing in self-doubt. 
Their fears are enhanced during a trip to the shore for a doctor's appointment. It's here where Adrian momentarily deserts the marital bubble he pledged fealty to, while Elena undergoes a revelation. The trip is also where their relationship is less defined by emotional support and how they feel about each other, and more about physical touch (or the lack thereof).
ALS, along with many other medical disorders, has been portrayed in several films and shows, addressing the disease with varying rates of veracity. The Quiet Shore may not exhume the roots behind the disease, its onset, and progression, but the film deftly and attentively exhibits how it is a burden on spouses.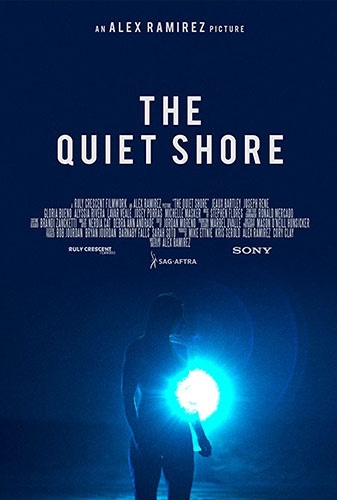 "…The Quiet Shore will not retreat silently..."