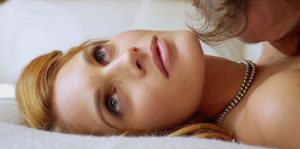 Is honesty the best policy? If you were to ask anyone, they would probably answer with a firm yes. But who knows if they were telling the truth, to begin with? After all, we tend to revamp or conceal the truth from strangers, coworkers, or even loved ones, with little white lies that don't seem to bear any dire implications. While some lies seem harmless enough, one lie can trigger a series of lies, and those lies can be a person's undoing.
Todd Theman's Little Black Lie is a warped fantasy on the conventional love triangle and the struggle for power. When an engaged woman named Rachel (Stephanie Lynn) falls for another man, she's unable to control her emotions. One day, she walks through the door wearing the same clothes from the night before and is unable to avoid suspicion from her fiancé Jake (a characteristically stern Nick Ballard). When he confronts the hesitant Rachel, out of what seems to be pure instinct, she comes up with a cover story – that she was raped. Not only does Rachel disgustingly exploit what many people go through, but she manipulates her fiancé, while also putting Ethan (writer-director Todd Theman), the charismatic man Rachel slept with, at risk of Jake's undiluted rage.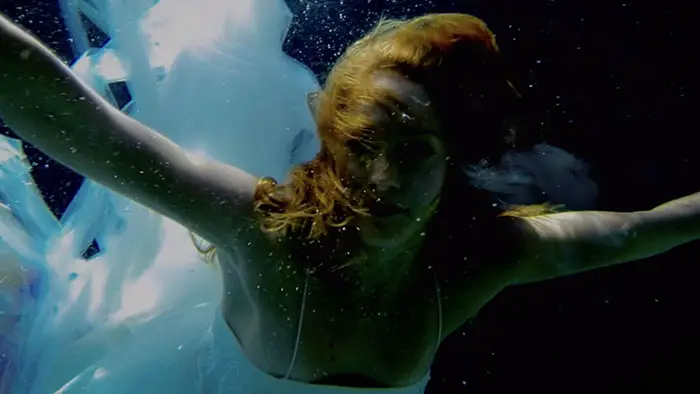 "…Rachel, out of what seems to be pure instinct, she comes up with a cover story – that she was raped."
Far from being a creamy romance, Little Black Lie showcases a trio of lovers who are not only volatile, but they're completely bereft of morals. But that doesn't make them any less engaging. It's not uncommon for someone in a relationship to revel in feelings they have for someone else. But a dithering Rachel channels these newfound feelings in an impure and unhealthy manner. A sufficiently spellbinding Stephanie Lynn assumes the role of Rachel, who plays a duplicitous lover with a striking leer and creepily collected demeanor. She attracts an interestingly absurd amount of disdain that renders her a vile protagonist. Perhaps Rachel is simply swept up by the physical aspect of love, which is always fugacious, unlike the emotional element, which almost always keeps relationships, even faulty ones, intact.
After Rachel carries out the infamous lie during the first minute of the film, the next twenty minutes take us back to the events that led Rachel to do the unthinkable. This is where we meet Ethan, the stupidly charming and annoyingly pompous man who succeeds in winning Rachel's affection at a bar with a prolific supply of eye-rolling pickup lines. Initially, Rachel was conversing with her friend Suze (Casey O'Keefe), and Ethan was talking to his friend Bobby (a sensible Scott Speiser) about, funnily enough, lying. Ethan instantly catches a glimpse of Rachel and Suze as they walk into the bar, and he goes on to "occupy the hotter one," as he obnoxiously puts it. Rachel and Ethan end up forging a connection – a physical one.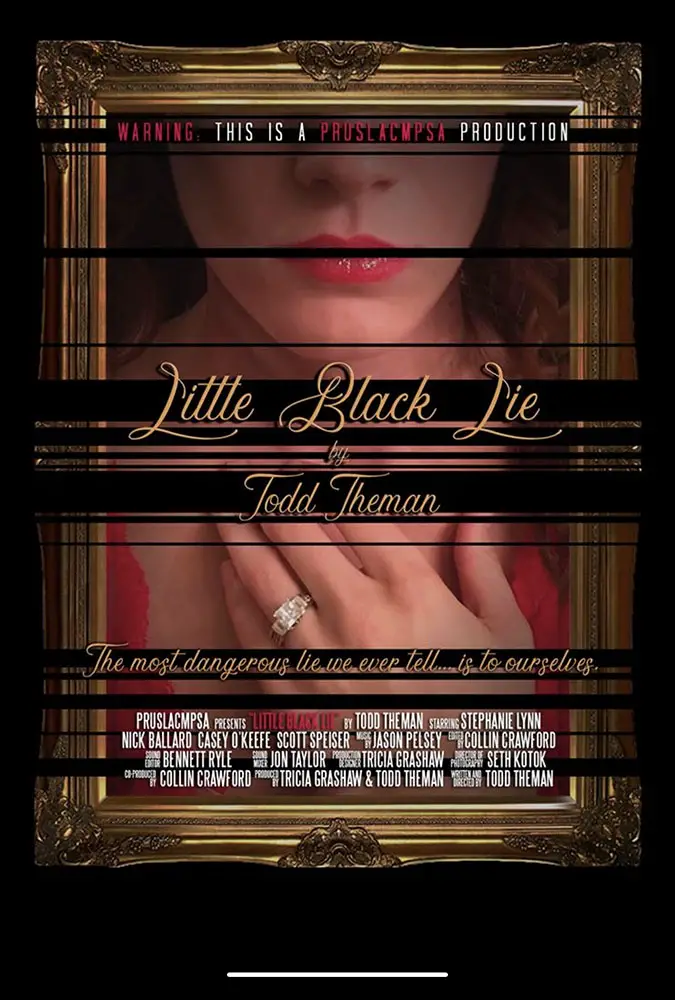 "…a lot of style and not enough substance."