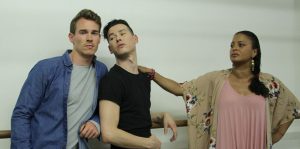 The Accompanist opens on Jason Holden (Frederick Keeve), who is droning away on his piano late one night in his Venice Beach apartment. A recent divorcee, Jason works as an accompanist at the dance studio his children danced at during better times. Soon, he catches the eye of the troubled, yet talented dancer Brandon (Ricky Palomino). The ensuing spring/ autumn relationship stirs up secrets, emotions, and deceptions between the two men in this very earnest queer melodrama. While being a deeply heartfelt piece of work, The Accompanist attempts to wrap unconventional romance, music, dance, and metaphysics into one symphony of meaning. Sad to say that there are few melodic moments and a lot of elements that don't work at all. The good news is there are a few bits that do.
Jason, who was once married to a woman, begins falling for a young male dancer. Keeve, who not only stars in the film but writes and directs it as well, handles this point with gratifying normalcy. Hesitant at first Jason, accepts the side job of accompanying Brandon during private dance practice sessions. But there is a problem. Brandon has to leave his physically abusive relationship with his current boyfriend. Unnecessary dramas unfold in this B plot here and there while Jason and Brandon reluctantly fall for each other.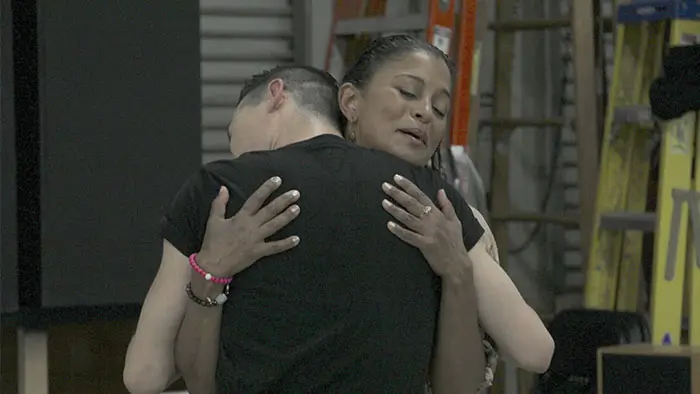 "…works as an accompanist at a dance studio…soon catching the eye of the troubled, yet talented dancer Brandon…"
As the film continues, Keeve keeps things at a very measured pace. This is fine if more ponderous things were happening. Repeated shots of the California coast are lovely eye candy if there is enough of a plot to meditate on during these moments, but there are several repetitive scenes of dance practice that do very little to further the story or the development of the characters in any way. This repetition weighs the film down in an overt attempt at pacing that just becomes redundant. Then there are the utterly detached tangents of our main character being a sort of harmonic healer with psychic abilities. It's an interesting idea, but one that is more interested in espousing a theory than adding anything essential to the story.
There is good here, though. While writing and directing might not be his strong suit, Keeve delivers a touching performance as Jason. That's not to mention his undeniable talent with music and the piano. It is here The Accompanist excels, and I wanted more of him and his story. While presented tastefully, the central romance rings totally false. Another standout is actor Angelle Brooks, who's the dance studio manager, Nadine. She owns the few scenes that she is in and infuses the writing with the breath of life in that way only a talented actor can. I want to see more of her too.
In the end, we do get a resolution, and we hear some nice music, we see some lovely dance practices. Yet with too many tangents and a labored pace, The Accompanist is no more than a very sincere attempt at Drama that can only be credited with a few good scenes and plenty of false notes.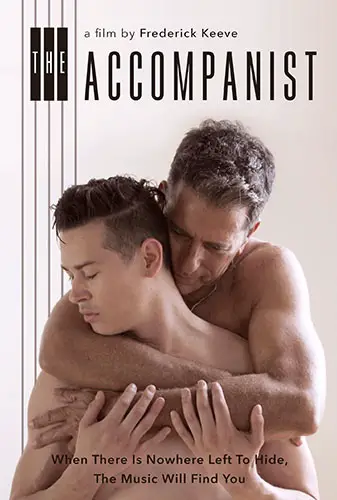 "…a deeply heartfelt piece of work..."