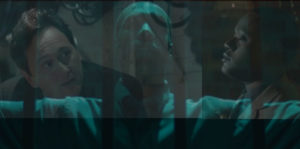 Historical fiction is a delightful genre to me. To take a slice of history and breathe context into it through fictional prose is a remarkable endeavor. Thus, I come today to review director Shaun Dozier and writers James A. Hodge and Ian Finley's The Problem of the Hero, which concerns the adaptation of Richard Wright's Native Son to the Great White Way.
Adapting a novel can be fraught with complications. Native Son was the first novel written by Black Man that ever went to the Broadway stage. To that end, Richard Wright (J. Mardice Henderson) contracts to work with then-established playwright Paul Green (David Zum Brennen). We witness the two perspectives present in the thirties. Green, an optimistic patriotic white man, believes in the future promise of the United States; while his fellow Whites may act detestable, Green would rather work through the system. He cannot dismantle the country over race.
Richard Wright, conversely, has been so mistreated by Jim Crow America that he has chosen to expatriate. He means to leave America behind for Paris, where he believes freedom exists. As portrayed in The Problem of the Hero, the author has a solid foundation for his position. The U.S. of A. is no place for a card-carrying member of the Communist Party. The conflict between Capitalist and Marxist comes to a head over the ending of the play's script.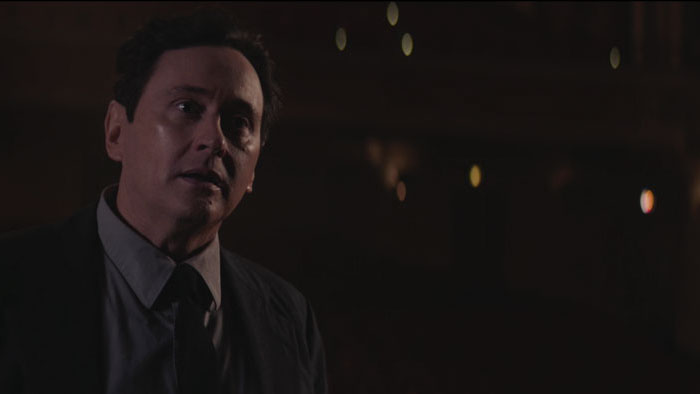 "…prepared a wondrous play and had a falling out over a paragraph less than a page long."
For Green, the protagonist, Bigger Thomas, needs to be humanized prior to the play's conclusion. It would not do for the white audience of this play to view Bigger Thomas as some unrepentant scared man. In his estimation, everyone deserves a shot at redemption. Being Black, Wright vehemently disagrees. Jim Crow laws seek to dehumanize Richard and his kin. For the author, the play must end with Bigger Thomas as scared, confused, and incapable of making sense of how his murder of a white woman led him to death row. In Bigger's mind, all he was trying to do was remove the evidence that he was ever anywhere near a white girl in her bed chamber.
The Problem of the Hero centers on Paul and Richard, and Henderson and Brennen are electric with brotherly chemistry. The fights, disagreements, and collaborations portrayed in this fictionalized account are master classes in acting. The eyes of both men are fully engaged and riddled with emotional intensity. As we know, acting on film is central in the eyes. Both leads possess gloriously active and engaging eyes.
Credit also is due to the writers and director. Hodge and Finley crafted a superb screenplay, deep and insightful. It really walks you through the perspective and mindset of the protagonists. Dozier knocks his first feature out of the park. This is a passionate, blazing, and deeply enticing human drama. Two men, brothers from different mothers, prepared a wondrous play and had a falling out over a paragraph less than a page long. The director captures the mood elegantly. I am intrigued to see his future endeavors.
The Problem of the Hero is an excellent example of historical fiction. I absolutely loved it. This is worth your time to watch it wherever it ends up screening. Seek this out.