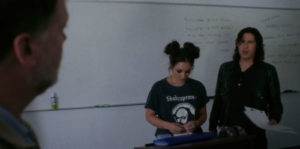 Film is a form of art, and through art, the artist conveys a message. Sometimes the message hits home; other times, it may be lost in translation. Writer-director Daniel Holland's Moon Students has its share of messages, but are they well-received?
The movie centers on a group of people, all of whom are attempting to overcome personal struggles. Lita (Sydney Carvill) and Antonio (Eddie Navarro) are a couple who are trying to get through a semester of college when their professor (Nicholas Thurketle) kicks Antonio out of school after a physical altercation between the two of them. Antonio decides to get away from home to collect himself while attempting to live life. He convinces Lita to tag along. One finds a more positive way to navigate life while the other struggles and lets the negativity start affecting them.
Moon Students takes place during the time the world was shutting down due to the COVID-19 pandemic as well as the death of George Floyd. The two prolific incidences act as vital parts of the story because they give each character more layers when seeing how they deal with the social construct. This also makes the flick a modern coming-of-age film that the current generation can relate to.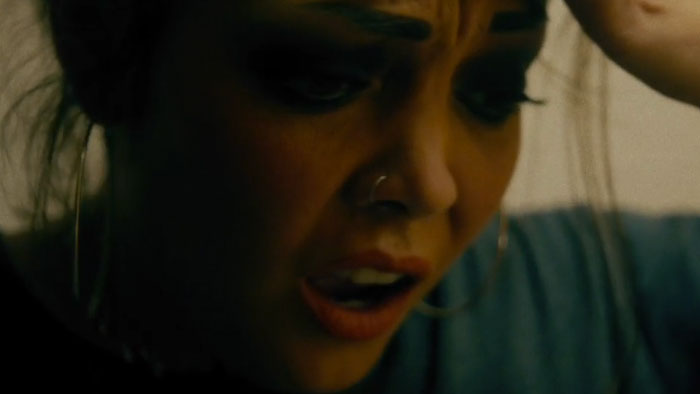 "…kicks Antonio out of school after a physical altercation…"
On the other side of the coin, sometimes situations can be too fresh for some audiences to want to analyze and draw parallels. That is the case here. It was dealing with incidents that are too fresh for me. I know COVID has been a hot topic in media for the past two years, but I am exhausted from hearing about it. Yes, I know it's the world we live in now, and many people have opinions and stories about it, but for me, cinema is the place I go to to escape reality for a couple of hours, just as many others do. Therefore, I feel that this movie can still be relatable to a modern audience without the coronavirus subplot.
Gravitas Ventures produced this drama, and it shows. The company has been one of the top places independent filmmakers go, allowing the director to tell their stories. The production is top-notch; from the cinematography to its soundtrack, the movie definitely has art written all over it.
Moon Students has some valid messages, but it may be tough to hear them and cipher through when they come at you too frequently. The drama walks a fine line regarding this, and what might be a powerful movie to some may come off as preachy to others. However, I do feel that most messages here are relatable especially considering the times we are in. But be warned that this is not the type of film you can turn on to escape the real world. One message in the final lines can sum it up best when understanding the story's moral, "You just gotta have faith."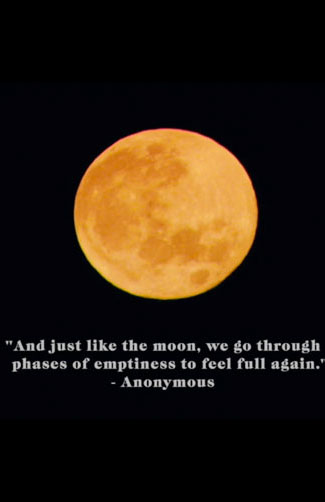 "…has some valid messages..."