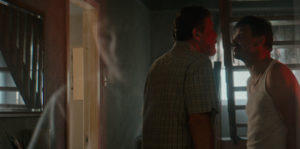 Dace Pūce's The Pit is based on three stories from the book Into the Light by Jana Egle. I have never read the book, but I definitely want to if it is as good as this adaptation.
The film centers on a young boy, Markuss (Damir Onackis), who has artistic talent but a troubled life. He is looked at as a delinquent who has a mental illness because of the way he expresses himself. After a neighborhood girl makes cruel comments about his deceased father, Markuss teaches her a lesson by picking on her. The young girl's brother chases him into an unkept house occupied by an elderly man called Sailor (Indra Burkovska).
The man discovers that Markuss is a talented illustrator and decides to mentor him by teaching him a new skill – stained glasswork. As the two bond through art, they become quite close. But Sailor's harboring a secret that threatens to tear apart this newfound friendship.
Usually, reviewing foreign titles is a bit hard for me because I tend to have trouble keeping up with the subtitles (slow reader). Luckily, The Pit does not have an excessive amount of dialogue, so I was able to follow it quite easily. The story is good and hosts a huge amount of heart, tragedy, and unpredictability. This range of emotions is felt readily in the subtitles, the performances, and the overall look of the movie, which is filled with great imagery.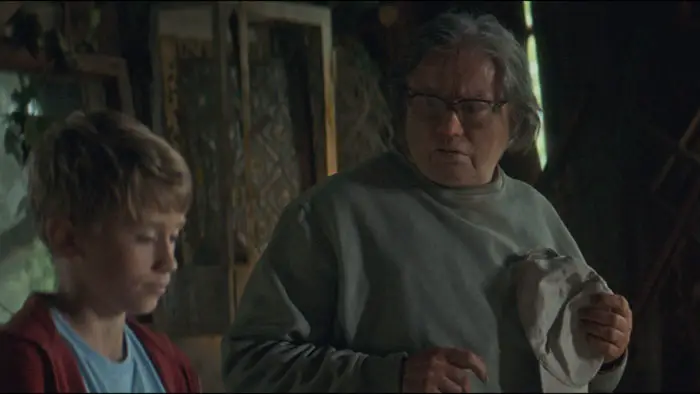 "…Sailor's harboring a secret that threatens to tear apart this newfound friendship."
The screenplay by Dace Pūce, Monta Gagane, Jane Egle, and Peteris Rozitis is based on a book, but since I am not familiar with it, I cannot speak too much on how accurate the adaptation is. Regardless, the three tales used in this film all blend together well to make a cohesive narrative. With that being said, this drama is slow at times, and with the amount of dialogue used, it may be harder to watch for those that prefer a faster pace.
But let's come back to the visuals. The Pit has some beautiful cinematography and lighting, thanks to the director of photography Gatis Grinbergs. Many times the movie focuses on the setting and mood, letting the image do all the talking. This approach is perfect for a film about an artist, as their talent is truly felt. Pūce can definitely relate to the main character.
While on the topic of the main character Damirs Onackis does a great job carrying the entire production. I am always amazed at child actors who are so talented at such a young age, and Onackis is one of those who amazed me. The Pit is his only credit, which is shocking because it seemed like he knew exactly what he was doing. I am quite sure that Onackis will have a lot more productions to his name after more eyes see what he has done in this film.
Likewise, The Pit is also Dace Pūce's first feature film, and I feel like the director has a lot more to show the world.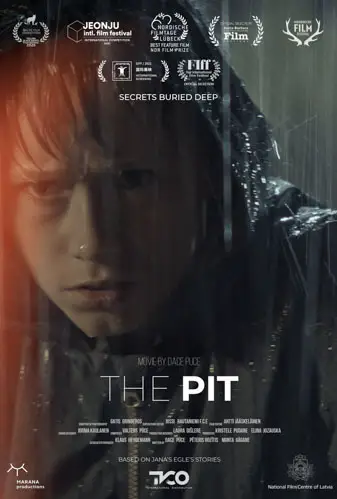 "…the image [does] all the talking."