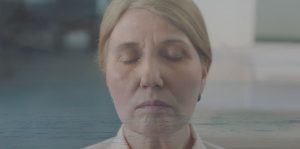 AFI FILM FEST 2021 REVIEW! The Kosovo drama Vera Dreams of the Sea doesn't bring much novelty to the "intense character study" subgenre of cinematic dramas. However, director Kaltrina Krasniqi hits the predictable beats with such elegance that all is forgiven. Plus, she's got a marvelous central performance in Teuta Ajdini, and much of the film hinges on its lead actress's deceptively frail shoulders. Ajdini pulls it off with aplomb.
Ajdini plays deaf interpreter Vera, who finds out much about her husband's past in the aftermath of his sudden suicide. After the shocking discovery of the body, she faces the full extent of her country's oppressive regime: a dispute over a house that rapidly turns threatening. A growing army of men stands up against Vera, attempting to claim the home. She's blackmailed, followed in the middle of the night. Soon enough, criminals become involved, and Vera ultimately puts loved ones at risk. Yet, the worse the antagonizing she endures, the more defiant she becomes.
"…finds out much about her husband's past in the aftermath of his sudden suicide."
It certainly doesn't seem like she had a good thing going with her husband. His death frees Vera, letting her rediscover her identity and stand her ground. Well, at least as much as her society allows her to anyway. And it doesn't allow much. Vera Dreams of the Sea touches upon the decrepit state of Kosovo, how it is stuck in the past, from decayed landscapes to obsolete values. Men patronize and victimize. They dictate the rules and dominate. There's much beauty to the country's landscapes and its citizenry, I'm sure, but aside from the creases on its protagonist's wise face, there's little here to suggest as much.
Thankfully, there are plenty of inventive moments to compensate for the somewhat somnambulant, drab tone. Cinematographer Sevdije Kastrati gorgeously frames all the hopelessness. Perhaps the best sequence occurs inside a deaf restaurant, wherein Vera strikes back with a vengeance. The discovery of the suicide is tastefully depicted, taking place behind a closed door. "The life of my child is in your hands!" a character proclaims to Vera at one point, and this infusion of melodrama feels like a blast of chilled air.
Per her own words, it took Krasniqi seven years to make Vera Dreams of the Sea, and the strain, the lack of spontaneity, does grate at times. Yet as a relevant study of women, as the filmmaker put it, "caught between tradition and modernity" and a showcase for the charismatic Aidini, it gets the job done, and artfully so.
Vera Dreams of the Sea screened at the 2021 AFI Fest.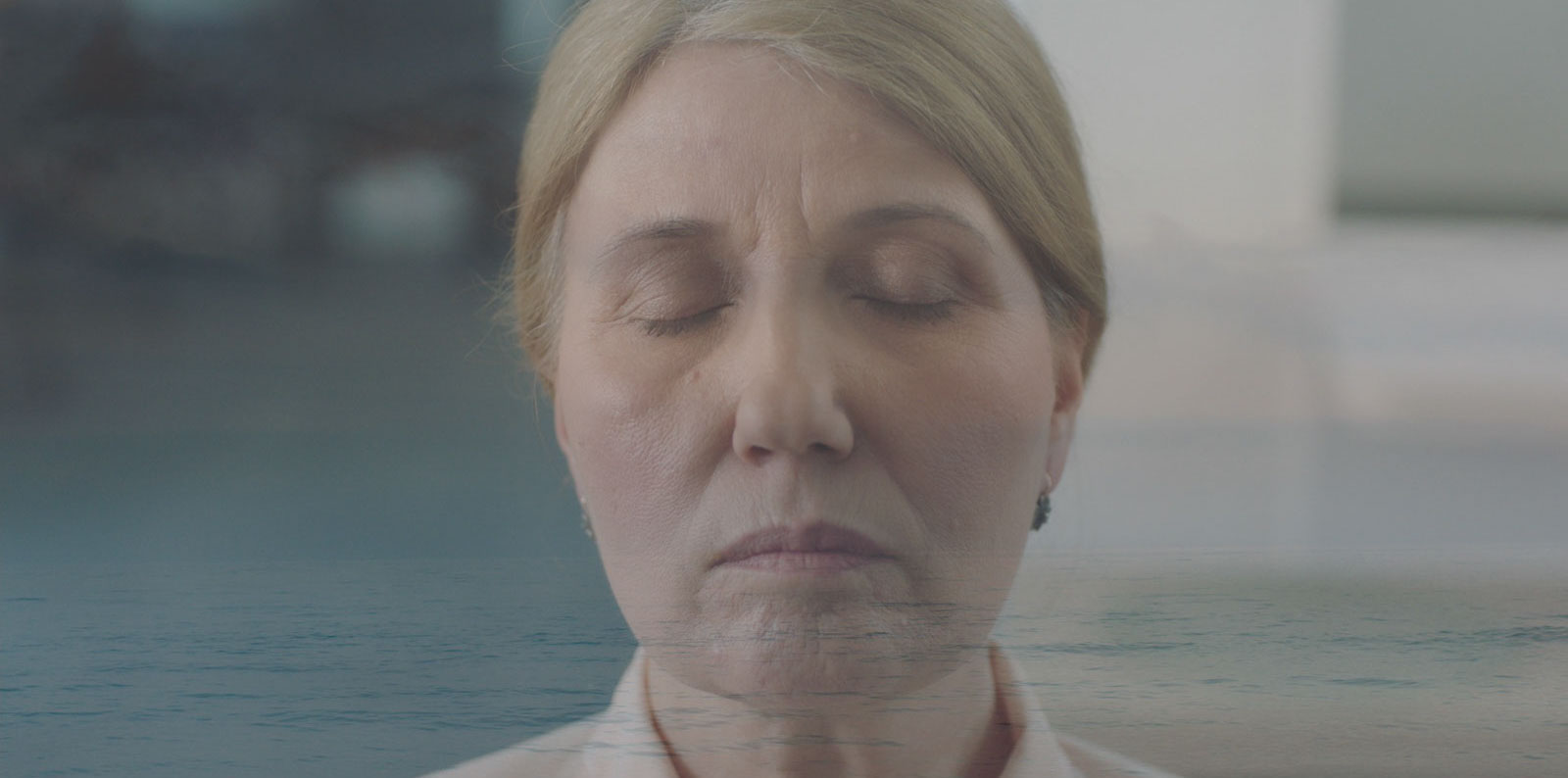 "…a marvelous central performance in Teuta Ajdini..."