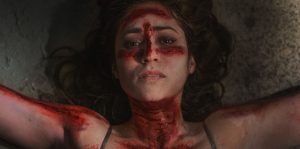 Also, the amount of world-building that occurs in the 90-minute runtime is phenomenal. The whole thing starts off with the audience seeing the situation through Cristina's anglicized perception, with the witch's culture of demons and rituals being the dreaded "other." However, as we learn more about the witch and Cristina, that perception begins to shift, slowly bringing the lead character and the audience further into the witch's world of the old ways. It is a transformative experience that delivers a giant payoff at the end. The Old Ways is a genuine cinematic firework.
Great performances help fuel this powerhouse horror picture. Canales gives an awards-worthy portrayal as Cristina. The alarming events she is embroiled in and her repressed personal darkness that she is actively avoiding ring true and is where the real horror lies. The actor completely commits in a way that increases the impact of the various twists, turns, and reveals. Julia Vera joins the ranks of great movie exorcists, like Max Von Sydow and Zelda Rubinstein, and she is way damn scarier than those two.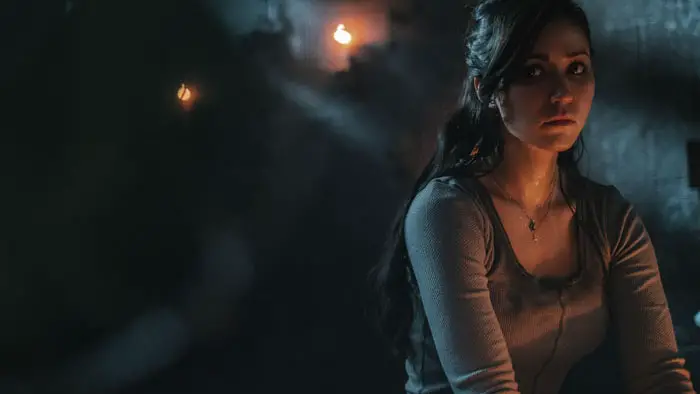 "…phenomenal…[a] powerhouse horror picture."
Most importantly, we have another stellar turn by the legendary Sal Lopez as the witch's son. Lopez should have become a superstar after his turn in American Me, as he carried that picture. He is no less wonderful here. Lopez imbues his role with layers that you wouldn't usually find for essentially an Igor-like assistant role. Cortés has the most challenging job: playing the straight shooter to all the supernatural beliefs flying around. She is crucial for making what comes round the corner serious as death. Luckily, the actor delivers and grounds the proceedings in a way that allows viewers to buy into it all.
Alender and Gabriel collaborated before. They started their cinematic journey in the late 1990s with a student slasher film before starting decades-long careers in television. The duo's return to horror is a triumph that will be enjoyed, rewatched, and remembered by everyone brave enough to watch. It is refreshing to see a female-oriented horror film that easily passes the Bechdel Test. If this gets the exposure it deserves, expect to see this year's hot Halloween costume to be the face paint and garb of the bruja. The Old Ways is the greatest exorcism movie since The Exorcist, do not miss it.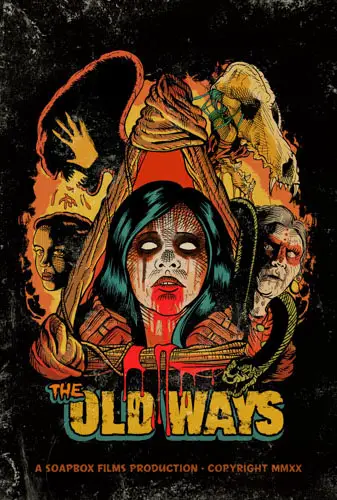 "…easily passes the Bechdel Test."