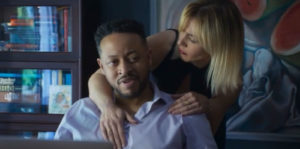 For drama and theater students, James H. Lee's short film, The Inflection Scheme, explores the idea of status and how it propels a story forward. Shaun Bedgood plays a shady crypto-trader who is in serious trouble. His current positions have taken a severe hit, causing the president of the Crypto-Kai (Nathalie Bryant) exchange to give him six hours to deposit the millions he lost, or his positions will be liquidated. Yeah, I don't know what that means either, but it doesn't sound good.
Desperate to save everything, he is visited by his former protégé (Lauren Noll), who informs him that sleeping your way out of conning people is distasteful and that she was, in fact, one who sank his positions. But our trader has something sneaky that will turn the tables.
As I mentioned from the start and as the title implies, The Inflection Scheme plays around with the theme of status. In other words, where does each character rank in the hierarchy of a scene, and what makes the scene interesting is when the characters swap status.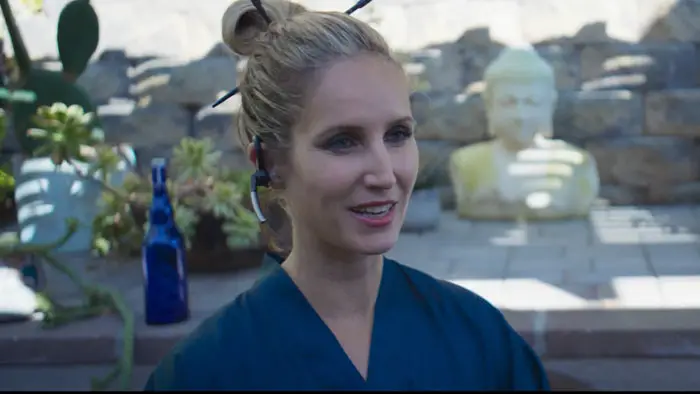 "…give[s] him six hours to deposit the millions he lost…"
Actors Shaun Bedgood and Lauren Noll engage in an exercise of taking high status from the other characters. Shaun starts low status as he's trying to fix his financial mess, and Lauren takes high status by being the source of his problems. Shaun must now find a way to claim higher status. That is the drama of the scene.
That said, The Inflection Scheme appears to be an exercise in the mutable state of status in scene work. It's the change that drives the scene. From a simple storytelling standpoint, the scene is pretty straightforward…almost like an improv scene. Except for all the crypto-jargon, the action is pretty easy to follow, and Bedgood and Noll give good performances.
If there is a negative, I'm looking for something bigger storywise…a storytelling element that transcends the narrative and takes us in an unpredictable direction. In other words, give the audience a thrilling cliffhanger.
For screening information, visit The Inflection Scheme's official website.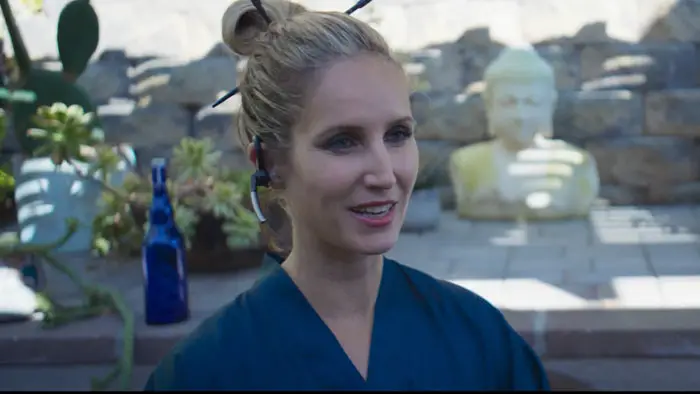 "…an exercise in the mutable state of status in scene work."