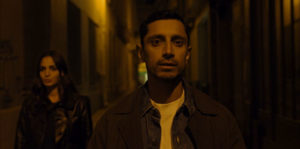 LOCARNO FILM FESTIVAL 2023 REVIEW! Director and co-writer Yann Demange's Dammi is a short film that presents a dramatized yet intensely personal autobiographical account. Riz Ahmed stars as Mounir, a Frenchman with Algerian ethnicity and heritage, who revisits Paris to find connections to his birthplace as well as rekindle memories of his estranged father.
Some time ago, Damien Chazelle's short film Whiplash exhibited potential for a great feature film with a grounded story of passion and ambition. A screening at Sundance led Chazelle to procure a commission for the feature, thus skyrocketing Chazelle into filmmaking with near-universal acclaim. Dammi induces a similar enthusiasm for it to become a potential feature. Mounir (which happens to be Demange's original name) struggles to understand his ethnic and personal identity. He moves through Paris searching for clues to his past and seeks a sense of belonging to his birthplace. As he connects to the atmosphere, the surroundings, and the people of Paris, including Hafzia (Souheila Yacoub), a woman whom he plausibly falls for – Mounir narrates his own story in a poignant voice-over amidst surreal, fantastical visuals.
"…calls himself a Londoner yet cannot find peace in any one place, nor is there a nationality…"
Dammi is choreographed and edited to look like the reminiscence of a dream or memories. While Hafzia and Mounir's expedition to Paris seems real, Demange doesn't let the implicit and metaphysical experience lose focus and keeps things on a more interpretive edge for the audience. We see Mounir losing himself in foggy lanes, gloomy rooms, and shady alleys in between his narration. It seems as if this story could be occurring in his mind, which he is probably scouring in order to find his connection to Paris and childhood. Mounir calls himself a Londoner yet cannot find peace in any one place, nor is there a nationality with which he comfortably identifies.
Hafzia, another Franco-Algerian, comes off as the one bridging the gap between Mounir and his various crises. She has found her place of belonging in Paris with the comfort of staying in her skin. It's a tough fight for Mounir to accomplish the same, as he has been an immigrant and a refugee for years. For him, it's challenging to accept his two distinct cultures without bearing shame for abandoning his heritage. Mounir's dilemma mirrors years of French influence in Algeria and Algeria's long-standing military and political relations with France. Once a French colony, Algeria continues to see a blend of French culture merged with ancient Algerian heritage. Hence, adhering to one of these cultural identities is to neglect the other half of one's heritage.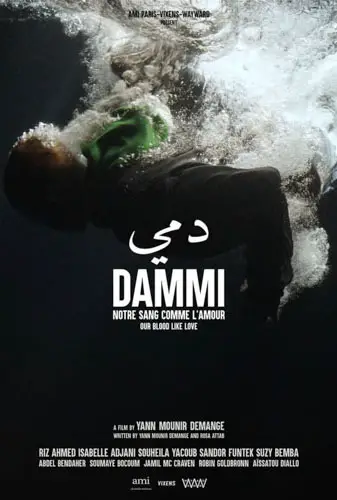 "…behind Paris is Algiers..."