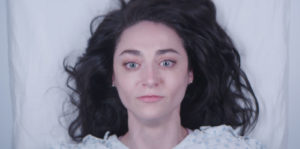 Tough choices are just that, tough, even sometimes brutal. Director Barb Briggs' short film, The Choice, highlights one such choice that, sadly, many must make. Gina (co-writer Anna Primiani) and Amy (co-writer Nicole Papadopoulos) are sisters. Gina is Amy's caregiver as Amy is wheelchair-bound and heading into the clinic for some rigorous tests.
When Amy returns home to rest, Gina discovers a packet containing End of Life documents. Gina immediately confronts Amy, who tells her she is done with everything. She's finished with the pain, the treatments, everything.
The Choice delves into the world of medical ethics and the rights one has over one's life, particularly when to end it. Briggs sets up the situation perfectly without overplaying the story's dramatic hand. Amy is clearly in pain and frustrated that there is no accurate diagnosis of her condition. On the other hand, Gina is Amy's sister and close friend. She feels duty-bound to protect Amy and fight for her, as she is too weak to fight for herself.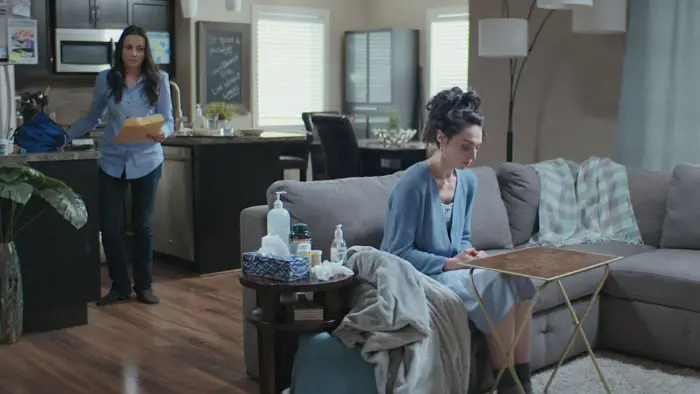 "When Amy returns home to rest, Gina discovers a packet containing End of Life documents."
What stands out is the exploration of the issue at hand. After the setup, Gina and Amy engage in a complicated conversation, and Primiani and Papadopoulos are up for the challenges of these roles. They adeptly walk that line of grounded authenticity and cinematic theatrics. The narrative lays the issue out there, presenting both sides and allowing the audience to come to their conclusions. I lean on the side of living, but like all good issue-based stories, The Choice forces me to challenge my beliefs about life and the quality thereof.
I hope never to be in this position for myself or someone I love. However, I've come close to realizing that tough decisions are so for a reason and should never be taken lightly or decided too swiftly. The Choice is an excellent mental and ethical exercise, reminding us there are hard choices in life, and the best way to make a decision is to be presented with all the facts and arguments.
For screening information, visit The Choice official website.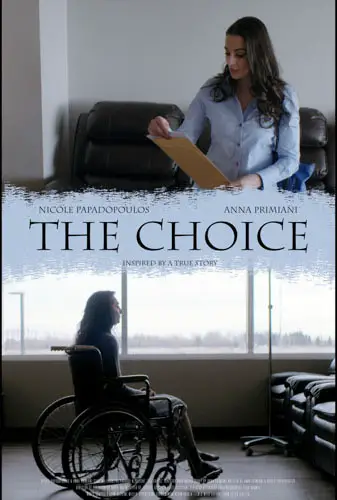 "…an excellent mental and ethical exercise..."