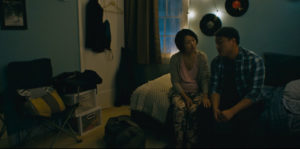 The Harvest is directed by Caylee So and written by Doua Moua. The film begins subtly and slowly and disguises itself as an ordinary drama. Little did I know that with each frame, a masterfully told story would unfold before my eyes.
Thai (Doua Moua) is a gay man struggling to find his creative identity as a writer. On the personal side, he faces familial obligations to his dying father, so Thai returns home, bound by the strong traditional elements of Hmong culture. Over the years, old familial and cultural traditions colliding with contemporary values have always been an epic theme in cinema. The filmmakers heartachingly but beautifully depict the challenges of a Hmong family in transition and the failing health of the family's patriarch, Cher (Perry Yung).
To continue the chaos, the hypocritical matriarch secretly has an affair, which runs contrary to the values she pronounces so explicitly and imposes on her children. Cher has vitriolic disdain for anything that differs from his set of values. Thai's mother says his father "is not a good man, but he is not a bad man." We are neither good nor bad; we are people.
The Harvest hits the audience with an extraordinary dose of reality and continues the cinematic exploration of family and loyalty put to the test. Several points are extremely gut-wrenching, such as when Thai's father asks, "Don't you want to make your family proud?" when Thai expresses wanting to start a new life over in San Francisco.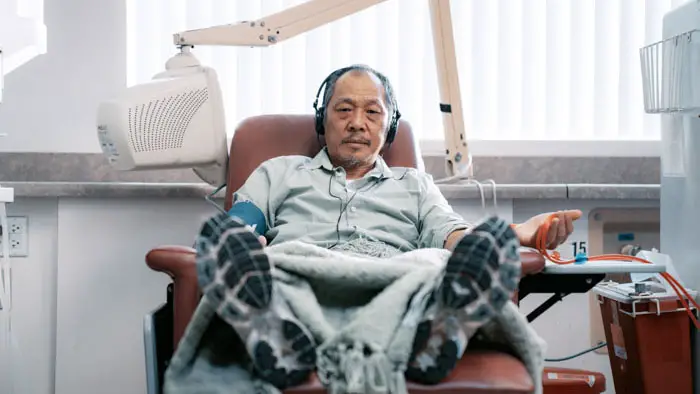 "…faces familial obligations to his dying father…"
Also, at the heart of this movie is the examination of the transition that each new generation undergoes as time marches on. Previous explorations of these themes have historically proven to be the impetus for some of the most outstanding examples of cinema, such as Tokyo Story. These stories involve the older generation finding themselves pushed aside by the selfish and indifferent modern world and observing the way it affects them and their family. Moua's writing is plain, simple, and brutally honest, a gift. It is punctuated with extraordinary bursts of emotion that jarred this viewer.
It's refreshing to see a story about real people's problems and, ultimately, how they deal with life on their terms. The Harvest is not saccharine or some treacle Hollywood treatment, but rather takes a long hard look at people as they are and how much of humanity lives in quiet desperation. What we do with this desperation counts, as So and Moua remind us.
The acting is exquisite on every level. Yung is the most volatile and memorable as the father, who is emotionally devastated by his current health circumstances and the new values that threaten his traditional ideas. Moua plays Thai with an incredible sense of desperation in the face of the devastation of this collision of old and new ways. Their interactions form the emotional crescendo of the narrative, and they play it with the right amount of anxiety and love.
In a riveting scene that serves as a central focus, the audience is brought back to the traumatic events of Thai's difficult birth. In a glorious example of cinema rejoicing in the beauty of new life, Cher holds the newborn baby. The film then moves into the desperation that all humanity ultimately faces as we are brought back to the ending of Cher's life. The circle of life is inevitable.
I highly recommend The Harvest on every level. It is a shame we cannot see more movies that hit with the emotional impact that this has. Instead, the current state of cinema is fragmented and overwrought with excessive digital effects films with noisy cartoonish violence. It is great to actually watch a motion picture with a story again.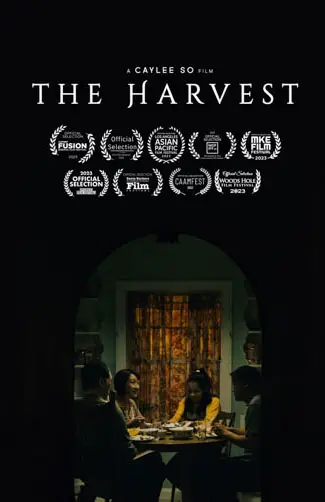 "…exquisite on every level."