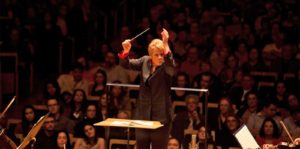 The Conductor is an inspiring documentary about Marin Alsop, the first female conductor and music director of a major symphony orchestra. Alsop pioneered a path for women when the Baltimore Symphony Orchestra, São Paulo Symphony Orchestra, and the Vienna Radio Symphony Orchestra hired her as their music director. Not only did she make incredible strides for future generations of women, but her story is also one of a true warrior following their creative calling.
In telling Alsop's story director, Bernadette Wegenstein leaves no stone unturned. As we learn about Alsop's dedication to becoming a conductor, we also understand the milestones she needed to reach to fulfill her desires. Continuous rejection at every turn, Alsop forged her path to learn her craft and study with those she admired, including Leonard Bernstein, to whom she had an incredible connection. Yet, like all artists, she is in her element when conducting, which the filmmaker captures in performance, practice, and private.
Through engaging interviews, Alsop's archives, and other resources, The Conductor provides audiences with the ability to understand her journey even if classical music, the world of higher learning, or music education/appreciation is not one's bag. The documentary engages because its narrative is unusual and noteworthy. However, Alsop's brilliance and endearing personality, along with her stealth professionalism, contribute to the film's importance.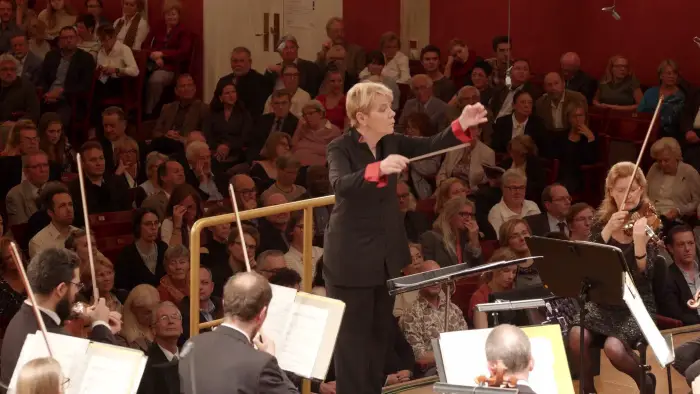 "…Marin Alsop, the first female conductor and music director of a major symphony orchestra."
Alsop had a strained relationship with her parents growing up in New York City. Her parents were musicians and wanted her to be one too. Attending Julliard and Yale University, which she did on her own, Alsop had her ups and downs completing her education because of her eternal need to realize her dream to be a conductor. She was constantly shut down. Alsop started an all-female string band, String Fever, performing pop, jazz, and classical works. The band had an impressive run and was widely successful. Although it's only a snippet of time, it's a touching moment to see the group's reunion.
Alsop's success in becoming a conductor is not just a female hero's journey. She had to endure backlash in Baltimore upon her arrival and raise a symphony from the depths of a city in peril to one of respect. However, as a MacArthur Genius Award recipient, she does not live in an ivory tower of prowess and elitism. Instead, she's decided to take on Baltimore's woes and launches programs to make a difference for inner-city students. She also teaches conducting at the esteemed and prestigious Peabody Institute of The Johns Hopkins University. This fascinating segment provides an understanding of this very intense musical profession and complex and multifaceted art form.
On a trip to Vienna, Austria, we are reminded how historic the profession and art of conducting are and how the great composers' music still exists and informs all musicians. Yet, Alsop takes it all in stride. Her composure never fails from language barriers to her accomplishments and living as a highly educated, gay woman, mother, partner, and the first female symphony conductor. Marin Alsop is a woman who leads change and does it with class and great decorum. The Conductor illustrates Alsop's career as a role model to many, especially women embarking on their desires and following their dreams.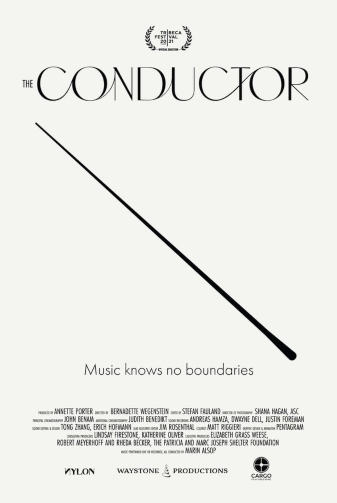 "…leaves no stone unturned."