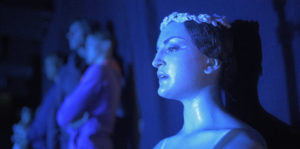 In Joy Womack: The White Swan, directors Dina Burlis and Sergey Gavrilov follow Joy Womack, an American ballet dancer who, at age 15, left the U.S. and moved to Moscow to attend the Bolshoi Ballet Academy. The Bolshoi Ballet is an internationally known classical ballet company. Viewers watch as Womack becomes the first American to graduate from the Bolshoi Academy, weathers injury after injury, and eventually quits the Bolshoi Ballet and joins the Kremlin Ballet.
Being a professional ballet dancer comes with many obstacles. Burlis and Gavrilov document Womack as she makes her way through the Russian ballet as an American, which she claims is more difficult to do because everyone is more critical and doubtful of her talents because of her nationality. Womack also talks about corruption in the Bolshoi Ballet. Allegedly, Womack was advised to pay money for the lead roles she wanted. That's when she left the Bolshoi Ballet.
At one point, Womack discusses her problems with body disorders. Body image plays a major role in ballet, as judges and onlookers expect a ballet dancer to be thin and agile. Womack takes no issue with this reality; in fact, she embraces the hardship and competition. When she got a foot injury, she refused to give up because she knew if she did, somebody would just taker her spot. Womack never gets discouraged, and her ability to overcome injuries, self-doubt, and criticism makes her a captivating subject.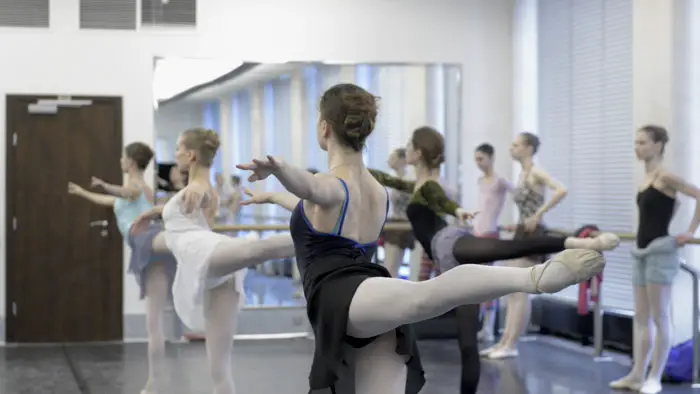 "…[Joy] Womack becomes the first American to graduate from the Bolshoi Academy…"
Womack isn't perfect by any means. Nobody is beyond fault, and Joy Womack: The White Swan captures its subject as she is — somebody who is determined and talented but who doesn't pay much attention to her body and mental struggles. But her drive to succeed is unparalleled, and that quality realigns her journey to be a ballerina as one of celebration.
Burlis and Gavrilov provide a comprehensive look at Womack that benefits from stirring instrumental music that builds and builds every time she dances. The movie is more engaging when it focuses on the elegant movement of ballet and the amount of time Womack puts into dance, which subsequently puts a strain on her relationship with her husband. The filmmakers do an excellent job of foregrounding the physical and psychological stress of ballet. Womack, however, perceives stress as necessary to succeed as a ballerina. She isn't wrong.
In addition to interviewing Womack, the filmmakers interview Elizabeth Shockman, a journalist who provides more background information about Womack. Her presence, however, is unneeded. The movie flows more smoothly when the focus is on Womack specifically (watching her perform "Swan Lake" at the Kremlin Ballet is one of the highlights).
Joy Womack: The White Swan is a riveting, bold, and inspiring documentary exploring the life of an American ballerina who paved her own way to success. Joy Womack's journey through the ballet profession raises some serious concerns about body image and mental health. But as a movie about the human spirit, the documentary is powerful and recognizable in that we all have a dream, and it takes time and effort to fulfill any dream, as demonstrated by Joy Womack's perseverance.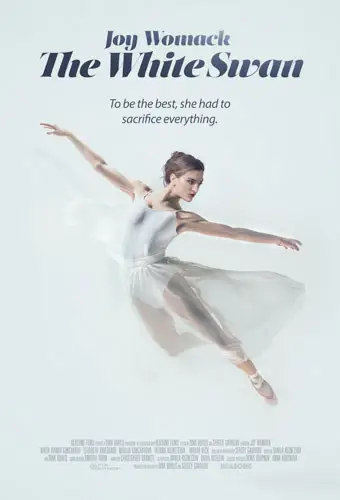 "…riveting, bold, and inspiring..."