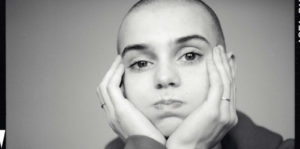 SFFILM FESTIVAL 2022 REVIEW! Nothing Compares is a biopic on the career and life of Grammy Award-winning Sinéad O'Connor. She has unflinchingly stood and continues to stand her ground for her beliefs and purpose for decades now. As a voice of change, which was wildly misunderstood during her peak, Sinéad had the intestinal fortitude to stick with her conventions while the world ripped her to shreds.
Nothing Compares illuminates the unknown and behind the scenes of Sinéad's life that seemingly no one ever bothered to understand. But the director, Belfast-born Kathryn Ferguson, makes sure we all know, and rightfully so. The documentary follows Sinéad's path to stardom and her massive fall from grace through audio interviews, archival footage, and commentary.
Light years ahead of her time, Sinéad O'Connor found that her gift to sing and use music as an artistic expression was powerful. However, it was more than a meal ticket for her; it was a means for survival from an incredibly abusive mother whose Irish Catholic values combined with severe mental illness were a recipe of irrevocable damage. Early in her life, Sinéad knew that being Irish and suffering the abuse of Catholicism had to change. Nevertheless, she found the courage and integrity to channel her pain and suffering through her art.
"…a biopic on the career and life of Grammy Award-winning Sinéad O'Connor."
As a young woman, she made her way to London, playing in several bands, all the while creating her sound through her mesmerizing vocals and working with many talented musicians. Yet, she was also finding herself as a person, becoming a mother, shaving her head, and identifying herself as not just a woman but as a person with rights that she wanted to be recognized — nonbinary and feminist. Sinéad O'Connor never shied away from controversy, especially being Irish supporting women's rights that were demeaned by Catholicism's iron law and culture. Although her look was unusual and sometimes would bring to mind a skinhead, Sinéad owned it.
The film's title, Nothing Compares, comes from her smash single "Nothing Compares 2 U." Though she had other hits, it was this song that catapulted her into the high reaches of stardom. Its stunning music video could probably be one of the best in history. "Nothing Compares 2 U" was composed by Prince. Unfortunately, only a few song snippets are heard throughout because Prince's estate refused its use in the documentary.
Due to her infamous appearance on a 1992 episode of Saturday Night Live, Sinéad's been called a feminist performance artist. While singing Bob Marley's "War," acapella, Sinéad tore up an image of the Pope in protest, proclaiming that he represents the real enemy. This moment threw Sinéad into a line of fire and dubbed her a "she-devil," where she retreated from her public life. However, the world finally caught up. The atrocities of the Catholic Church were exposed, and the women's movement in Ireland has made great strides, including making abortion legal. As a woman who broke through brick walls, enduring the pain to do it, and never looking back, Sinéad O'Connor prevails. Today, she is singing and recording again.
With Nothing Compares, Ferguson captures the fire which fuels the still relevant singer. By honing in on a specific time frame but contextualizing it within Sinéad's life, the film allows us to get to know the subject intimately. It is refreshing, to be honest, as the bad parts aren't just glossed over. For fans and non-fans alike, the documentary offers a lot to mull over and reflect on.
Nothing Compares screened at the 2022 Sundance Film Festival and the 2022 SFFilm Festival.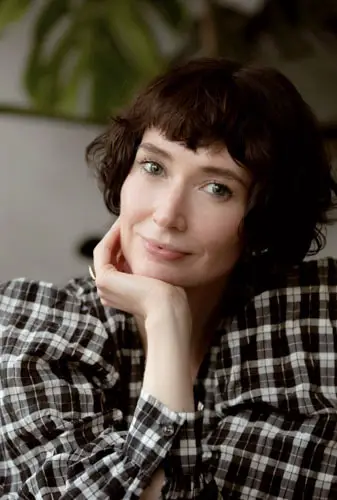 "…offers a lot to mull over and reflect on."