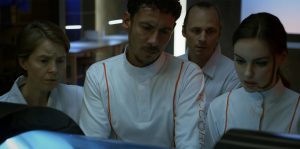 NEW TO HULU! The Complex: Lockdown is about the young, motivated scientist, Dr. Amy Tennant (Michelle Mylett), who, over the course of her young career, has dealt with biochemical weapons far more often than anyone should. After a biochemical weapon attack on London, Tennant and her old friend, Rees Wakefield (Al Weaver), are tasked with figuring out how to deal with said situation. They find themselves in the company of a suspected terrorist, Clare Mahek (Kim Adis), who has been infected with the weapon.
Now, Tennant and Wakefield are struggling with whether they should save the woman who played a role in infecting London. As they contemplate their options, other terrorists are inside the building, looking to eliminate anyone who stands in their way. The two scientists must think and act quickly before time runs out on them and the entire city.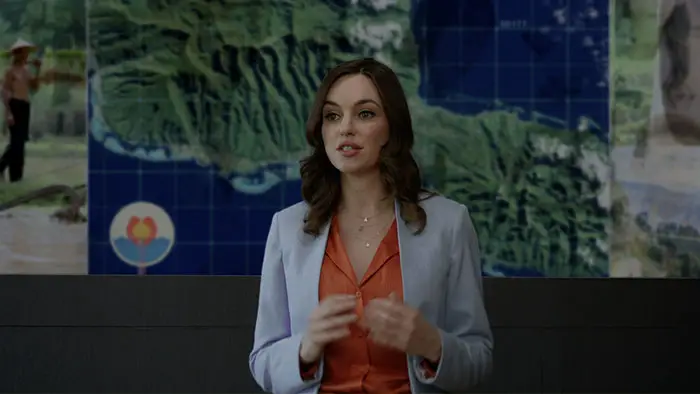 "…terrorists are inside the building, looking to eliminate anyone who stands in their way."

The Complex: Lockdown presents audiences with a rather riveting, though not entirely original, story. The young, attractive scientist who compels audiences to cheer for her is the glue keeping the film together, despite viewers not always connecting to Amy. The rest of the people feel less like characters and more like pawns that director, Paul Raschid, uses to keep the film afloat. Audiences already feel urged to listen and pay attention when the lives are put in harm's way, making the manipulation of the characters, regardless of what role they play in the story, unnecessary
The simple, but intrinsically interesting idea revolving around biochemical warfare and treason is enough to keep audiences engaged for eighty minutes. Raschid is trying too hard to incorporate each character in ways that feel a bit gratuitous. Fortunately, this does not water down the plot or the overall film too much, keeping the audience's interests piqued.
From the opening moments of The Complex: Lockdown, viewers feel the intense pressure that Dr. Tennant faces. What makes the movie even better, to those who are able to participate, is the fact that the events are not set in stone. That is because there's an interactive version of the film on gaming platforms such as Playstation and Xbox. The audience makes decisions throughout the story, which ultimately lead to one of eight different conclusions. Knowing this about The Complex: Lockdown and being unable to participate in this fashion is quite disappointing. It is completely understandable that viewers at a film festival would not have the same abilities as those who view the film at home, but the disappointment lives nonetheless.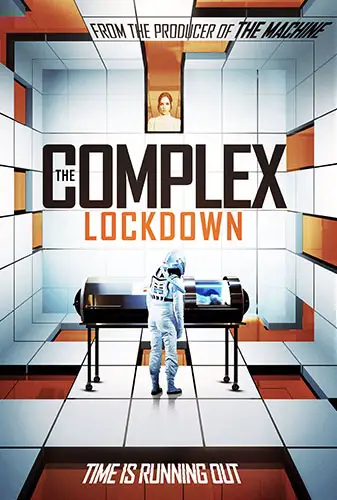 "…delivers a brilliant zinger via the perfectly placed 'that's what she said.'"