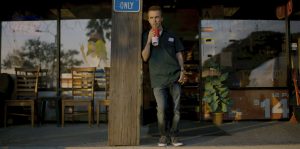 Is this real, or is it just imagination? That is a question Jonathan is determined to answer after a one-night stand with a mysterious woman goes awry. With his life turned upside down and all his questions unanswered, Jonathan sets out to uncover the truth, leaving his friends and family worried about his mental state in the process. 
Brian Hanson's feature directorial debut, The Black String, will leave audiences blistered with questions as the story navigates through one man's journey and the black magic that seems to follow him wherever he goes. Jonathan, the film's focus character, is a lonely soul with a miserable life. Incapable of connecting with others and forming lasting relationships, he spends his time working at a local convenience store. In between serving unpleasant costumers, Jonathan finds advice through a self-help book gifted to him by his concerned parents. Concepts like 'letting people into your life' and 'finding the good in people' are phrases that keep Jonathan from giving up altogether. And one fine day, he acts on his desires by calling a hotline for singles to meet up with others from their neighborhood.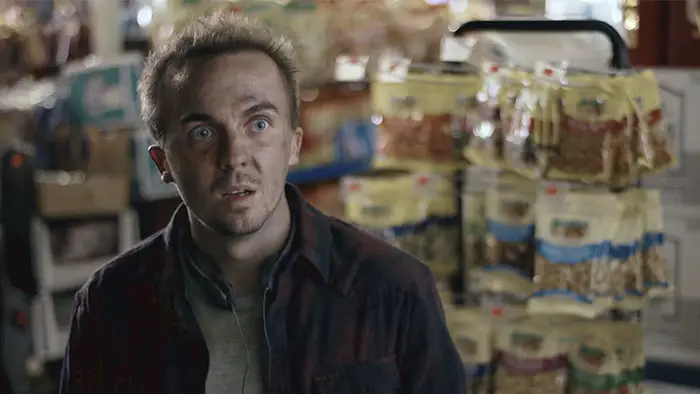 "…he acts on his desires by calling a hotline for singles to meet up with others…"
Jonathan meets Dena, the beautiful yet mysterious dark-haired woman with a lust for life (and Jonathan). Their first encounter flaunts an ominous tone and sets the stage for a sinister atmosphere for the remainder of the film. It doesn't take long for the two to rush back to Jonathan's house, per Dena's request. But what's to come is something they both didn't see coming. Jonathan awakens solo in bed and with a rash that spreads at an alarming rate, appearing like something out of the realms of this world. Soon, he'll learn that that's exactly what he may be dealing with. 
"…elevating this script from a derivative and simple one is no easy task..."