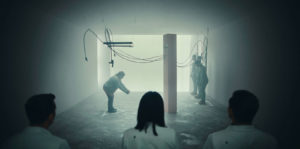 Job search website Indeed presents director and co-writer Miguel Angel Caballero's short film The Ballad of Tita and the Machines as part of their Rising Voices Season 3 series about the changing nature of work life around the world. Tita (Laura Patalano), an aging fieldworker, is replaced by an experimental AI robot to substitute for her in picking strawberries. The overconfident designers are shocked that their humanoids cannot do their back-breaking work. What follows is a series of humorous misadventures in Quality Assurance. Tita finds herself actively assisting in testing and refining the machines. 
The fact is that the technology already exists to replace field workers. The reason it hasn't been deployed is that immigrant labor is cheaper to use. Also, when the workers are undocumented, they can more easily be exploited, the employer can pay less attention to safety rules, and they are unlikely to complain about conditions, pay, etc. They won't be forming unions. Machines are expensive to build, buy, program, and maintain. Immigrant workers can be replaced by next year's workers as they get older and less able or if they get hurt. While the film is entertaining, it reinforces stubborn fantasies about humans constantly beating machines through sheer force of will. These notions cut across cultures but especially poke at Latin pride. This also presents aging as a flaw and something shameful to overcome rather than celebrate. 
"…designers are shocked that their humanoids cannot do their back-breaking work."
Caballero clearly meant this piece to be a motivational rallying point about the tenacity and superiority of the human spirit. A cynic would think this kind of story could also be effective at keeping people willing to do more for less until their bodies are destroyed. Tita should be enjoying her older years with friends and family, but she insists on going to the field. The tale rings true with Patalano's heartfelt performance. We've all known people who are this stubborn and resistant to change. Through this series, Indeed means to spark reflection and conversation about how we work and the future of work. The Ballad of Tita and the Machines does this, as well as entertaining us with the story of a salty, tough Mexican Abuela who just won't quit. 
Indeed describes the company as an American worldwide employment website for job listings launched in November 2004. It is a subsidiary of Japan's Recruit Holdings. It is co-headquartered in Austin, Texas, and Stamford, Connecticut, with additional offices worldwide.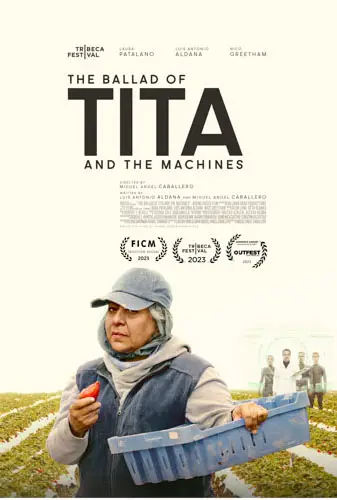 "…their humanoids cannot do her back-breaking work."