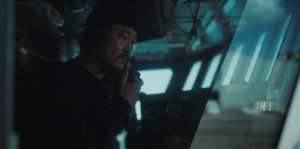 Job search website Indeed commissioned filmmaker Justin Kim WooSŏk to create the short film Sarajin as part of their Rising Voices Season 3 series about the changing nature of work life around the world. WooSŏk co-wrote and directed the film in which Korean fisherman DongSu Kim (Jongman Kim) moves his family to Alaska to fish for Snow Crabs. However, the Snow Crabs are gone due to climate change. According to NPR, the snow crab population crashed in Alaska, with more than 10 billion snow crabs disappearing in 2022, devastating a commercial fishing industry worth $200 million the year before. In one desperate season, the prospects for crab fishing are wiped out. The word Sarajin in Korean translates to "obsolete:" When a particular kind of worker, way of life, or type of activity is extinct, it no longer exists because of changes in society. This now defines DongSu.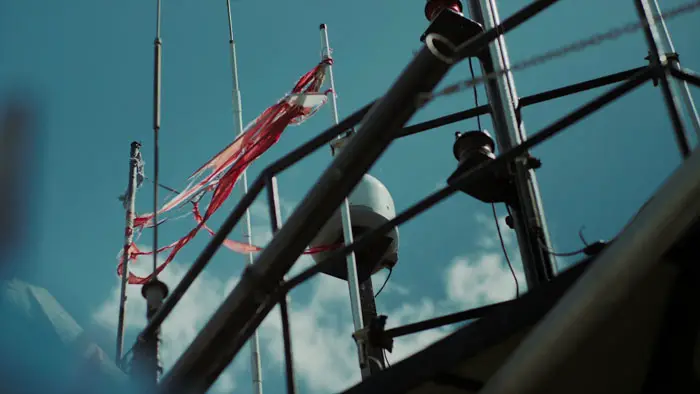 "…moves his family to Alaska to fish for Snow Crabs. However, the Snow Crabs are gone due to climate change."
DongSu has an almost religious faith in the sea. He tells his wife JaeJeong (Taehee Kim), "The ocean will never fail us." She is not so sure. They are both deeply concerned about the future of their family and especially about the opportunities for their daughter Gaeun (Hailey Soomin Lee). JaeJong has sympathy for DongSu's passion for continuing with his life and career in the fishing tradition, but she gently nudges him by telling him that her sister in Atlanta has offered to host them while they look for work there. As day after day rolls by with no crab, DongSu faces a terrible decision whether to upend his life and reset his occupation to something different or continue to wait for crab that may never be found. JaeJeong soon gives him an ultimatum that pushes him to make a choice. 
Sarajin is beautifully shot on the ocean. Sunlight on the water glitters gorgeously in contrast to the grungy apartment the family occupies. Jongman Kim delivers a powerfully understated performance as DongSu, his desperation as silent as it is overwhelming. The plight of the Kim family highlights not only the increasingly difficult lives of immigrants but also the relentless pressure from climate change on people who depend on nature for their livelihood. We live in a time of extreme change in weather and culture. 
Indeed describes their company as an American worldwide employment website for job listings launched in November 2004. It is a subsidiary of Japan's Recruit Holdings. and is co-headquartered in Austin, Texas, and Stamford, Connecticut, with additional offices around the world.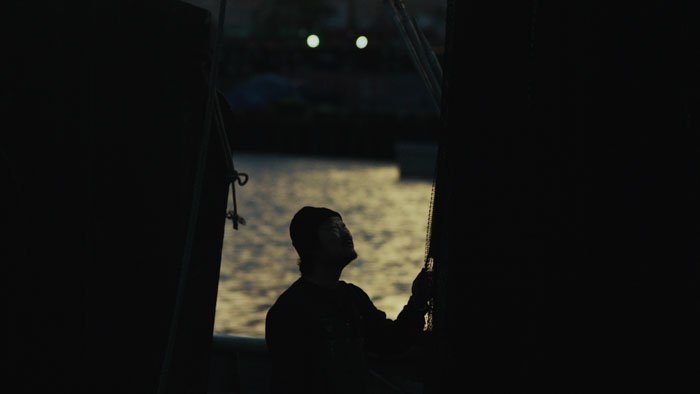 "…The snow crab population crashed in Alaska..."