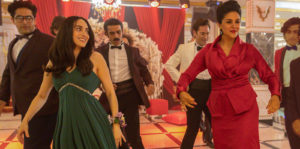 SUNDANCE FILM FESTIVAL 2023 REVIEW! Writer-director Maryam Keshavarz's feature film, The Persian Version, gives us the Persian point of view on the universal theme of mothers and daughters. Leila (Layla Mohammadi) is the Iranian-American daughter of father Ali (Buan Daneshmand) and mother Shirin (Niousha Noor). Born as the youngest in a large family of brothers, Leila and Shirin's relationship can be best described as distant but cordial. Shirin disapproves of Leila's lesbian relationships, but that's only icing on this relationship gone cold.
Shirin disapproved of her daughter's Western lifestyle from the start. The choices Leila made in her career, and her uncaring attitude toward her family irk her mom. Leila, in turn, always saw her mother as highly driven to succeed to a fault. When their family was forced to leave Iran in the 1980s, Ali was not able to practice medicine in the United States. Not wanting to live in poverty, Shirin took the bull by the horns and learned English as an adult, got her GED, and became a real estate agent. Within Shirin's drive, she never made Leila feel like she was proud of her.
Now Leila is forced to return home for her brother's wedding and the shocking news that her father is about to have a heart transplant. The return home becomes dicey when Leila learns she's pregnant from a one-night-stand with a poor British actor, Maximillian (Tom Byrne). In Shirin's mind, nothing's changed regarding Leila, and the two are separated more than ever emotionally.
The Persian Version then shifts to Shirin, and we get a glimpse of her life before the children. She was a brilliant student destined for great things, except that her family pledged the teenage Shirin in marriage to older Ali, a country doctor. To make the marriage work, she was forced to provide Ali with a lot of sons and put up with a potential affair. On top of that, there's a mystery surrounding Leila's birth.
"The return home becomes dicey when Leila learns she's pregnant…"
If you're a first or second-generation child of immigrants, it will be easy to relate to Keshavarz's tale. The film opens with a comedic confession from Leila as she describes being caught between her Iranian heritage and her new American homeland. She laments the fact that she's not considered Iranian by her people or American by everyone else. Leila decides to harness her cultural neurosis into a hopeful filmmaking career. Within the context of the film, Shirin never talks about her upbringing to her family. She is a mother dedicated to making her family work and succeed. But her life became an extraordinary story of love, betrayal, and devotion for which her secret became that wedge between her and her daughter.
The foundation of The Persian Version is laid by the strong script and two wonderful and very different performances from Layla Mohammadi and Niousha Noor. At times, both characters are unlikeable, and then, in an instant, you root for them. Keshavarz's storytelling is incredible, and she structures it a bit unorthodox, but in a good way. She seamlessly weaves the past and present from Leila and Shirin's point-of-view.
Also, a star is the overall tone. It's light and comedic, though the story can get heavy when it needs to be. Speaking of tone, the colors are bright and beautiful. Though Leila is back early for her father's surgery, she is also here for her brother's wedding, which presents a colorful picture of a Muslim family on a joyous family occasion. It's lovely to watch.
The Persian Version is a comedic and beautiful portrait of a Muslim immigrant family caught between the struggles of two cultures and two generations, featuring two outstanding performances that should not be missed.
The Persian Version screened at the 2023 Sundance Film Festival.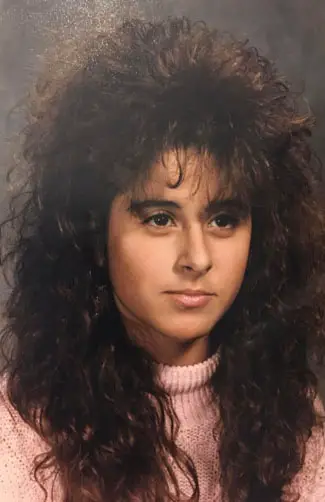 "…comedic and beautiful..."