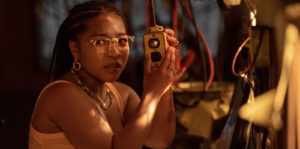 NOW IN THEATERS! There's nothing like seeing Mary Shelley's Frankenstein recreated with a woman. That is exactly what we get with writer-director Bomani J. Story's The Angry Black Girl and Her Monster. Even better, an intelligent Black teenager living in the projects is the one creating life, if one can call it that. It is these elements give this modern-day horror adaptation a unique twist.
Vicaria (Laya DeLeon Hayes) is the titular angry black girl who never strays from her mission to prove that death is a disease with a cure. Her beliefs and science-based theories are strong, along with her commitment to them. Living in project housing where drug dealers rule the roost and drag people down with addiction, fear, and violence, Vicaria stays true to her studies, work, and guidebook, The Modern Prometheus. In an abandoned warehouse, she has set up a secret lab where she has been experimenting on her abilities to bring life to what is dead to prove her thesis.
Even though Vicaria is angry, it is well-directed and only magnified in an interaction with her white school teacher, Ms. Kempe (Beth Felice), in what appears to be a prison for a school. Her anger also helps her handle Kango (Denzel Whitaker), the drug dealer who wants his lost drugs while retaining his power. Vicaria's bonding with her father, Donald (Chad L. Coleman), and her funny interactions with her pregnant sister Aisha (Reilly Stith), and her kids, especially Jada (Amani Summer), push this classic tale even further. When Vicaria's brother is killed for a drug deal gone bad, her Frankenstein moment arrives. A zombie killer on a rampage ensues, which eventually rights a wrong.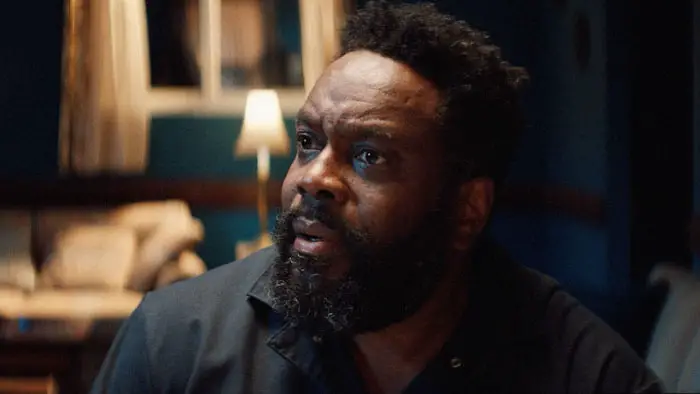 "…her mission to prove that death is a disease with a cure."
Trying to keep Vicaria's secret from the world is one of the more creative aspects of The Angry Black Girl and Her Monster. The well-thought-out details and a good build-up of events and actions in such a sullen setting make this very known and constantly repeated storyline something new and different. Story's version and vision certainly hold your attention. Although the main narrative thrust may seem redundant for the genre, this perspective makes this well worth watching. This is especially true thanks to good humor, interesting family and community dynamics, and the lead's convictions which have been decently constructed.
The filmmaker does not spare any details to bring his tale of gore and horror to light in the name of science and life and death ideals. The story utilizes the known elements that come with the nature of a poverty environment, such as broken families, expectant mothers with mouths to feed, young ones getting in trouble, addicted parents, and drug dealers and their thugs. Yet, family is at the center of it all. Even if it's bloody and gory, revenge is served family style.
However, the monster that Vicaria creates is a horror film thing of beauty. It is grotesque in look, movement, and action that personify Mary Shelley's words and beliefs. The creature who lives makes The Angry Black Girl and Her Monster a horror ride with a unique and contemporary artistic vision. By the end, everyone has been given much to dwell.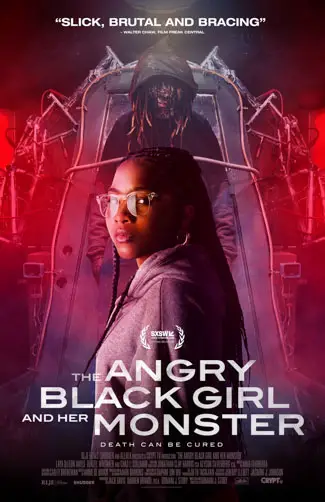 "…a horror ride with a unique and contemporary artistic vision."