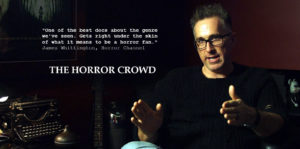 AWARD THIS! 2023 NOMINEE! Behind some of the meanest movies on the market are the nicest people, and you will get to meet them all in Ruben Pla's surprising documentary The Horror Crowd. The writer-director has gathered together all his buddies in the horror film community for a series of interviews. Actors, writers, producers, and directors discuss their personal histories with horror, which leads to lots of "I was a weird little kid" stories.
We go over the classic scary movies that ignited their craze for the genre, most of which they saw when they were way too young. There is one instance where a filmmaker's first memory ever was watching The Hills Have Eyes when he was three years old. Everyone discusses how they got involved in the horror movie business and the roller coaster ride they have had since. Then, Pla spreads out into several larger subjects and how they touch the horror community.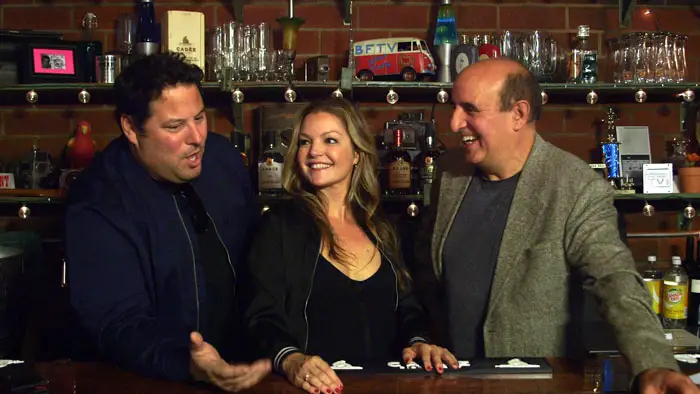 "…how they got involved in the horror movie business and the roller coaster ride they have had since."
African-American filmmakers discuss the racism they had to push back against, particularly early on in their careers. Others have fought against being labeled as learning disabled. Several of Pla's subjects have started domestic relationships with each other, so we get to discuss love in the splatter lane. Parenthood brings lots of reflection on raising their own "weird little kids" and the new fears that come with that. There is also a camaraderie explored where all economic and prestige levels of the horror crowd support each other. Old horror masters mix with the subterranean no-budget grinders, and everyone helps each other out.
I am going to give you the same advice that one person's father gave her when she was ten and was too scared to keep watching Night of the Living Dead: just keep watching for another minute. The Horror Crowd is a no-frills affair. It is a talking heads feature that is not trying to be fancy. The opening, with its hambone Poe quote and Pla's hyperbolic narration, may result in a lot of streams running dry after the first minute. Ironically this will be double the case for horror fans, as many of us have long grown tired of the well-worn territory. It is rather like the first attempts of the horror trivia contests that appear in the movie where everyone knows the answers to the easy questions, like "Who was Renfield?" However, the trivia contest caught fire when once the questions got really deep into the subject, which is what the filmmaker does here.
It is just a few minutes in that things go deep-core enough to happy up even the most grizzled gorehound. Most people aren't aware of Razorback, a giant killer pig movie from Australia, but those who are fondly remember the amazing camera angles and cutting by legendary 1980s music video director Russell Mulcahy. He is the first interview, complete with a Freddie Mercury cooking breakfast story. Boom. The goodies keep on pouring out, and the insights are superb. But this was an exciting start, as I consider Mulcahy an underrated director.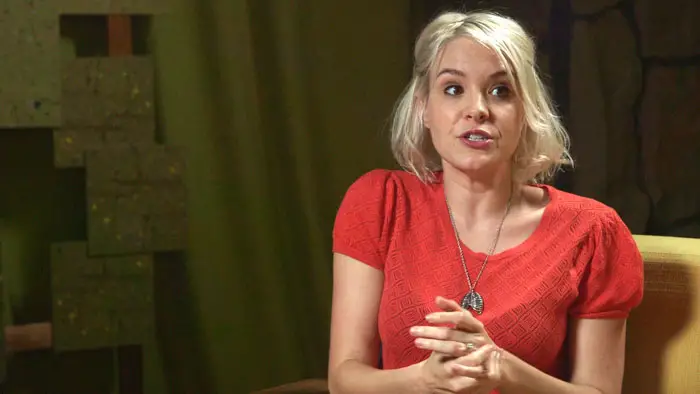 "…will please anyone who has ever walked around in public wearing plastic fangs when it wasn't Halloween."