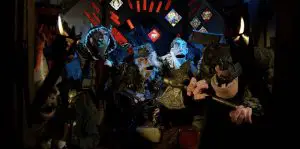 FANTASIA FEST 2021 REVIEW! Writer-director-producer-actor Jesse Blanchard spent seven years working on his puppet horror opus, Frank & Zed. While there is a bit of comedy, the production aims to capture the gothic spirit of Hammer Films and their ilk. Did all those years of blood, sweat, and tears create a pulse-pounding experience? Or did something get lost on the journey to the big screen?
Long ago, the evil Moroi (Blanchard) was defeated by a king, who made a dark deal. To obtain weapons powerful enough to defeat it, the king accepts that when his lineage dies out, the village will be plagued by death and carnage. While the king and his people are successful, Moroi's right-hand man, the creature of "many souls," survived, as did one of his victims, reanimated as a zombie.
Years later, Frank and Zed (Jason Ropp performs both) live in the crumbling castle atop a mountain. Frank spends his days hunting squirrel brains for Zed and sewing his friend's fallen limbs back on. Zed spends his nights strapping Frank into a chair that will harness lighting and re-energize the sewn-up monster for the next morning. So goes their symbiotic relationship, day in, day out.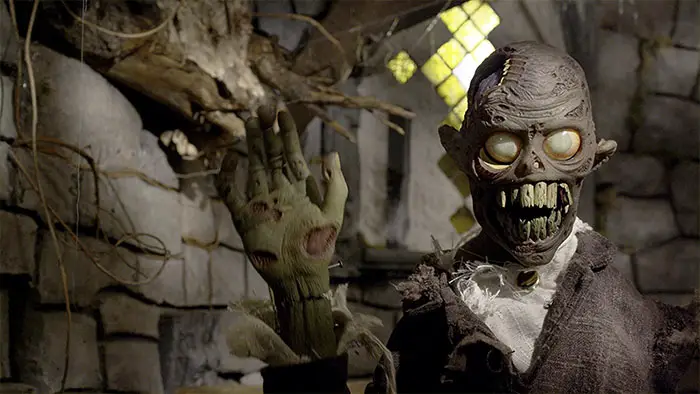 "Feeding Zed their brains awakens a powerful hunger within him while reminding Frank of a tragic secret…"
Until an evil scheme between the town's Priest (Steve Overton) and the power-hungry Titus (Ropp again) sends several villagers into the woods. Frank believes these people to be a threat and kills them. Feeding Zed their brains awakens a powerful hunger within him while reminding Frank of a tragic secret he's kept from his friend. It sends the townsfolk into a frenzy, as they vow to destroy the creatures. Of course, this can only end in an orgy of blood.
And end in an orgy of blood Frank & Zed most definitely does, as its final 30-minutes (give or take) is a brutal fight between the residents of the kingdom and the undead creatures. There's gore aplenty before the climax, with Frank's hunting of brains, Zed falling apart, and the Priest's spilling blood to start the curse intentionally. But the third act is a glorious, chaotic battle with limbs and blood flying every which way that will satisfy everyone watching.
Part of what makes the ending is so engrossing is how invested the viewers become in Frank and Zed's relationship. Frank grunts monosyllabic words such as "Zed, come," while Zed can gurgle noises that vaguely sound like "Bye," etc. Through their mostly silent friendship and need for each other, the audience is pulled into this horrific world and become thoroughly invested in the plight of these two.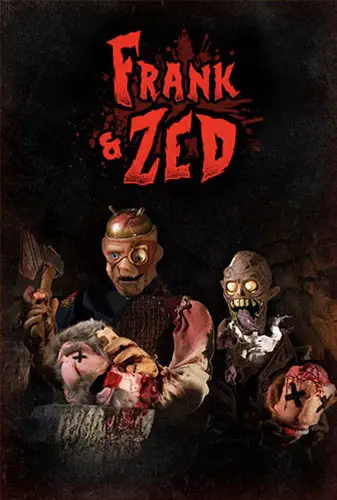 "…brought to mind Francis Ford Coppola's excellent Bram Stoker's Dracula..."