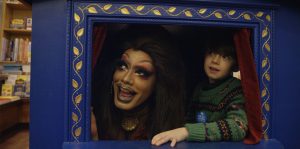 For their parts, the kids are enraptured because the drag queen is larger than life, colorful, and painted. One little girl even describes the drag queens as looking like "mermaids and queens." What small kid wouldn't look at a real-life figure like a drag queen with a combination of bewilderment and fascination? The drag queens are entertaining the toddlers, the kids are engaged and learning, and mom and dad can breathe for a minute: it's a win-win-win!
In a city as liberal and as densely populated with so many different types as New York City, you would think that it would be the least likely place to find a protest surrounding an event as innocent as Drag Queen Story Hour. Yet some people believe, even in NYC, that this whole idea is an abomination of old-fashioned sacrosanct morality and the protests inevitably come. The dissenters argue that Drag Queen Story Hours are corrupting our youth by teaching children about gender fluidity; they confusedly believe that the drag queens are addressing sexuality in a room full of young kids and their parents! It's unfortunate because these storytime programs truly are something wonderful.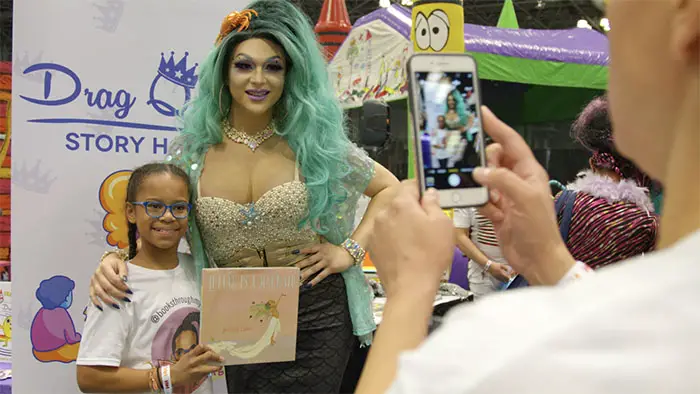 "…these storytime programs truly are something wonderful."
What co-directors Kristina Budelis and Leandro Badalotti present in Tall Tales with True Queens is a (hopeful) teaser for what warrants a much deeper dive into the development of these story hours, their growth to other cities across the country, and the dogged adversity that sometimes accompanies their operation. What have the consequences been for those hosting these events, the libraries, or for the drag queens? One drag queen in the film mentions having received a death threat, but have others and to what severity? Have local politics ever become involved in any of the protests?
Perhaps there isn't enough of a story yet to tell. Maybe the popularity and ubiquity of Drag Queen Story Hours haven't reached critical mass. But Budelis and Badalotti have gotten off to a great start in spotlighting a genuinely unique and creative method to reach today's kids with issues that will impact their lives as they grow up. Tall Tales with True Queens left me wanting to know more about these story hours and the enormous personalities that make them such an event. What more could you ask from a short documentary?
Tall Tales with True Queens screened at the 2020 Tribeca Film Festival.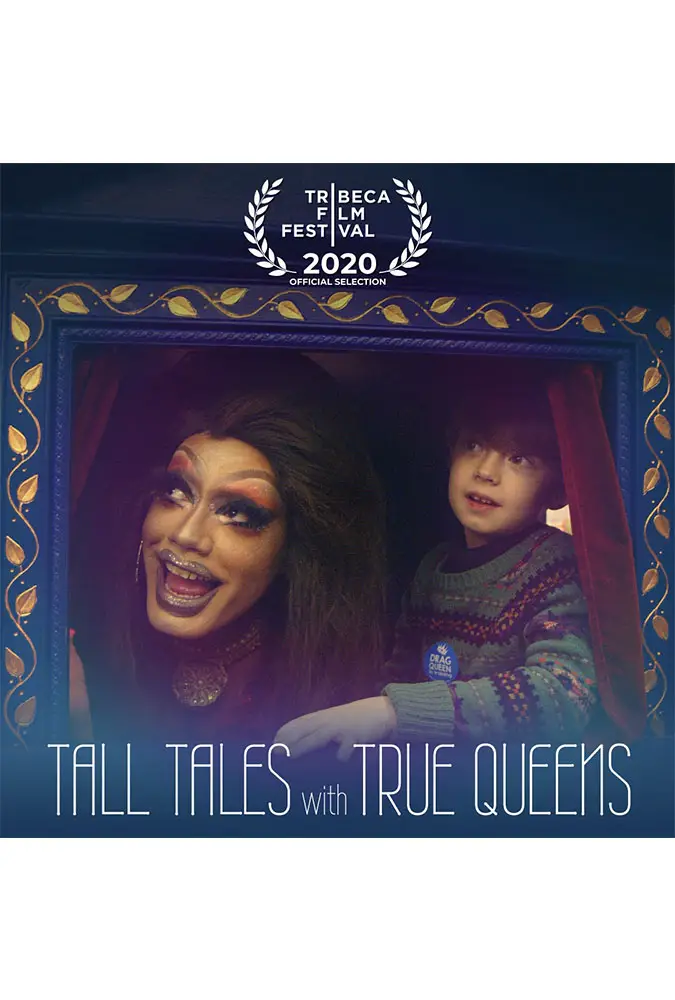 "…this quick ten-minute film left me wanting more."