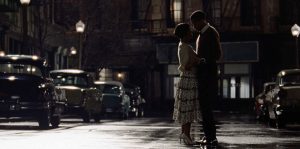 Life is good for Sylvie and Robert, that is until a chance meeting reignites their romance. Let's not forget, Sylvie is married and a mother, and Robert is a gifted sax-man. Eventually, the two begin a secret, forbidden romance.
When broken down to its core, Sylvie's Love is a sad melodrama set in the 1950s. Its tragedy comes in a romance that should have been but was never meant to be. The lovers make decisions throughout the film that in Sylvie's case benefit herself and her career, and Robert makes decisions that only an artist would make, both romantic and sacrificial. The choices he makes are solely for Sylvie's benefit and out of love for her.
Eugene Ashe's story is that tragic romance, where our two soulmates are never ever to get together, and at some point when one or the other makes a bad decision, you want to scream, "just tell her you love her, goddammit." The tone and pacing of the film are slow and deliberate, just like its jazz soundtrack, but it could have been sped up a little as its two-hour runtime feels long.
"…but the unintended consequences become the emasculated male…"
I'll even go there. I love Tessa Thompson and her portrayal of Sylvie. Sylvie is a powerful woman and is given chances that few black women were presented at that time and era. This current climate is pushing hard for strong female leads, but the unintended consequences become the emasculated male and this is particularly true for not only Robert but Sylvie's first husband, who married her out of love and not only to protect her reputation as an unwed mother.
Overall, I like Sylvie's Love, mainly from its performances all around, the fabulous production values, and that 50s love story. My only quibble is its slow pace and the depressing love story that just gets sad and sadder like a hammer to the head. They are an entire industry building around tragic love stories and Sylvie's Love is a fantastic addition to that collection.
Sylvie's Love screened at the 2020 Sundance Film Festival.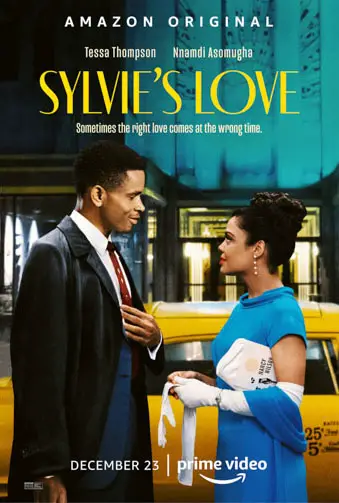 "…just tell her you love her, goddammit."