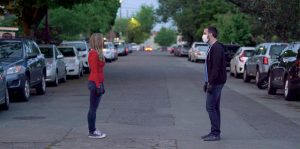 If there's any glimmer of hope, any upside to the COVID-19 pandemic, it has to be the new stories ready to be told when it comes to filmmaking. The key is to be the first, and filmmaker Jon Garcia is the first out of the gates with his COVID romance, Love in Dangerous Times.
The film opens with the world locked down thanks to a global pandemic (as of this review, we still are). Emerging playwright Jason (Ian Stout) moved to the West Coast for the solitude to write that first play, and now he finds himself isolated from his friends, family, and the world. Making the best of it and frustrated by writer's block, Jason attempts to meet new people… women, on a dating app, resulting in less than spectacular results.
If at first, you don't succeed, swipe, swipe again, and Jason meets Sorrel (Tiffany Groben). Learning the lessons from his previous failures, Jason plays it cool and quickly establishes an instant friendship with the potential for more. The relationship moves fast, and the two are ready for an actual meeting with masks and distance. But love is never that easy.
Love in the COVID era is incredibly tricky and Love in Dangerous Times directly hits the issues surrounding it. The very nature of relationships insists on being physically present, but now all our interactions are done at a distance over screens and devices. But maybe this distance is the perfect catalyst for making deeper connections when physical temptations are taken away.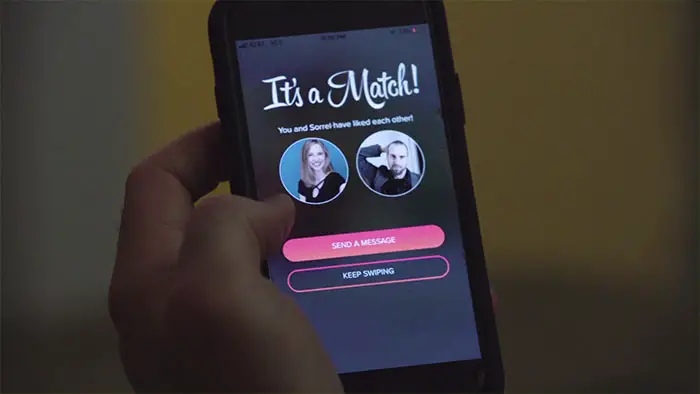 "The relationship moves fast, and the two are ready for an actual meeting with masks and distance."
Writer/director Jon Garcia also incorporates the fears, frustrations, and realities of COVID-19. Throughout the film, Jason's friends and family begin contracting the virus, including his father. As Jason is on the other coast, he relies on his brother to be there with dad, but the lockdown hasn't been that kind to his brother. The film leans heavily into the severe nature of the virus and our fears as well.
Clearly, Garcia has taken advantage of this opportunity to write in isolation. Love in Dangerous Times covers a great deal of ground regarding how people connect, relate, and become intimate with one another as the coronavirus looms overhead. He brilliantly captures awkward moments of meeting someone online, and the subtle nudges we hope lead toward real romance. Then finally, juxtapose it with the health warnings and general fear of COVID. I love that Garcia took a considerable risk with a moment of a masked and socially distant romantic encounter. I was hooked.
I do question the film's overall tone. With its low-key score and the extensive use of wide shots, it feels cold. I'm sure this was intentional by Garcia to give a sense of Jason's isolation and frustrations with the pandemic—along with keeping the crew at a safe distance. But the tone felt off-balance for a love story.
Acting-wise, Stout and Groben are quite good as our two lovers. The task of acting is challenging. We're at Ian's apartment for most of the film, and he is acting to a phone or a computer screen. Tiffany's performance is seen almost exclusively on Jason's laptop, and she overcomes these obstacles brilliantly.
Love in Dangerous Times has a low-budget independent film vibe that would be easy to dismiss compared to the big studio romances. This is why we love indie films. It's different in nature and necessity. If you're a fan of falling in love, give this ambitious gem a chance.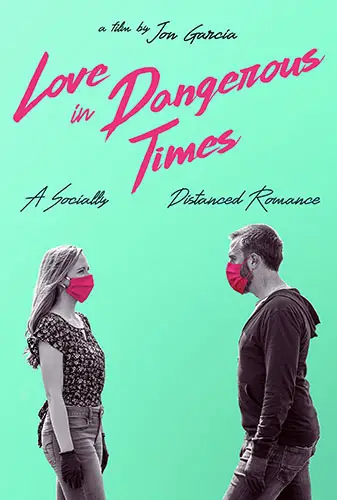 "…the task of acting is challenging...he is acting to a phone or a computer screen."