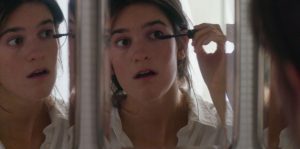 Suzanne Lindon firmly establishes herself as a triple threat with the charming little dramedy Spring Blossom. Not only does she direct, write, and star, it also happens to be her very first feature. Few seasoned filmmakers can boast the lightness of touch, the comedic timing, and proficiency with an ensemble cast that the 21-year-old Lindon so nonchalantly possesses. The film would've been a treat if it were made by an established auteur; the fact that a complete newcomer concocted the entire thing makes it even more impressive.
Suzanne (Lindon) is bored with her 16-year-old peers, whose incessant chatter blends together into nonsense. It's not that she doesn't make the effort because she really does try. At a party she attends, a girl asks her, "Which boys do you think are cute?" Suzanne looks befuddled. "I don't know," she replies.
Soon she spots a local theater actor, 35-year-old Raphaël (Arnaud Valois), through a café window and becomes obsessed with the older man. She even sneaks inside the theater during a play rehearsal and watches him from the back. They talk during his cigarette break. He invites her for breakfast. Amour ensues. Whether Spring Blossom ends in heartbreak or love, I'll let you discover.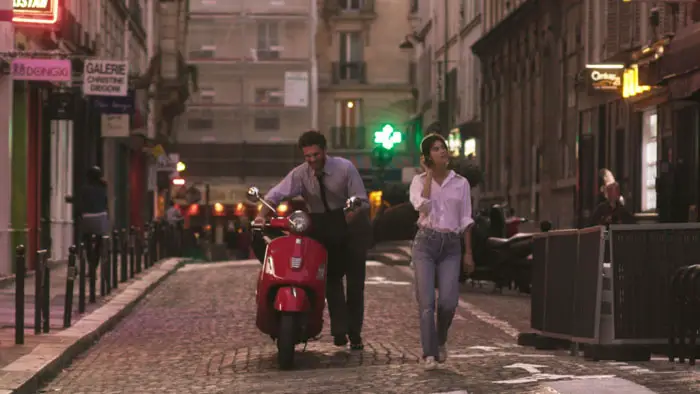 "Suzanne is bored with her 16-year-old peers…and becomes obsessed with [an] older man."
Is the central romance inappropriate? Not in France, where the age of consent is 15. Girls age much faster than guys, I guess. Still, I'm European and a father of a young girl, and it just doesn't feel right, despite the fact that Lindon acknowledges it – nay, revolves the story around it. To her credit, she never makes their affair sordid or remotely sexual.
She does nail the part of an awkward teenager, bursting out of her skin, hormones raging. She makes out with her reflection in the mirror; she stands around her friends, immersed in pubescent thought. The filmmaker gets the most minute details right, like Suzanne's love of the grenadine/lemonade cocktail.
She also displays real chops as a director, one unafraid to experiment a little. An impromptu dance number that's abruptly – and perfectly – cut off throws you off-balance at about the halfway mark. Suzanne listening to an opera overture during breakfast with Raphaël morphs into another musical duet of sorts. The gradual development of their romance is well-portrayed, and the airy, wondrous sense of being a teenager is nicely sustained.
Spring Blossom is not perfect by any means. At just a little over an hour, the film is a bit too short and fleeting; we never get to find out much about its female protagonist. The minimalist approach works in the narrative's favor for the most part but does make it resemble an attractive sketch rather than a full-fledged portrait. As a coming-of-age tale, it doesn't say anything new, nor does it try to, really. If you can get past the ickiness of watching a way-too-young girl (legally) date a way-older-man, then there's much to enjoy here. Lindon certainly has big things in store for her.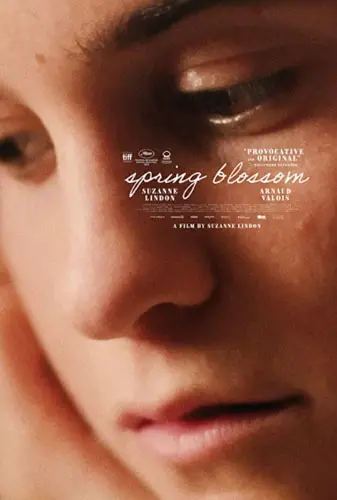 "…the airy, wondrous sense of being a teenager is nicely sustained."