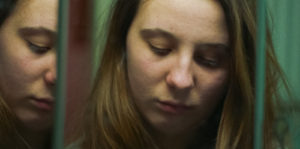 Dutch director Emma Branderhorst's short film, Spotless (Vlekkeloos), written by Milou Rohde, has a purpose that is long overdue. Every young woman suffers from an embarrassing moment of not being able to meet their period at its pass. Waking up to spotted undergarments happens often and, the worst, a leak through, which can lead to public embarrassment. Having to deal with a period, first when you are a young woman and then for the rest of your life (until perimenopause, another pain in the a*s state), is a woman's experience that no man on the planet understands and, frankly, never will. This is one of the most frustrating facts of life.
Ruby (Alicia Prinsen) is a young woman who tries to handle her period the best she can using toilet paper. She eventually tries cleaning old tampons — an extreme tactic — because she has no alternative. She's going to such lengths because of public embarrassment, primarily due to ignorant and immature boys. Even in the 21st century of sexual awareness and acceptance, a woman's period is still treated with ignorance and immaturity by men. However, when you add poverty, Ruby's situation sheds light on a more significant global problem for women. She is forced to steal feminine products because her mother, suffering from debt and insufficient funds, can't afford them.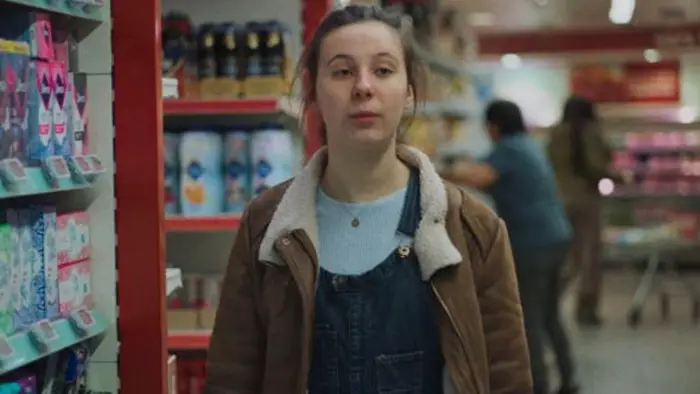 "….a young woman who tries to handle her period the best she can using toilet paper."
Such a taboo subject has been around since men and women first procreated. Branderhorst uses every possible element at her disposal to make Spotless honest. The drama feels authentic because it frankly focuses on a woman's needs while on her period, especially for those in poverty or financially insecure. Rohde proves clever by naming the main character Ruby, while the director reveals pink and red hues throughout the film, which is primarily plain, bland, and sparse in its lighting and set to give the subject center attention. As its title suggests, this social issue is a barb to all.
A very clever filmmaker, Branderhorst does not lose a step in Spotless. She bravely exposes how girls are forced to be resourceful, which is made worse when they, or their families, are broke. Men never have to add this to their budget. One in ten women in the Netherlands cannot afford to buy period products. Sadly, this statistic is not just affecting that country — it's a problem the world over. Having one's period should not be traumatizing, regardless of the inconveniences or unsightly scenarios it brings. It's a gift of nature that should be respected and embraced as a public health care entity that no woman should worry about regardless of their finances.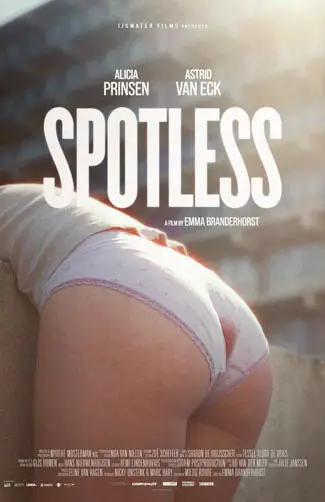 "…Branderhorst does not lose a step..."