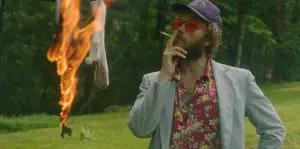 In pursuit of those elusive understandings, McGuire mixes home-movie footage and sit-down interviews with dramatic sequences that are, by turns, comedic, dreamlike, or loaded with Southern Gothic portent. These are not so much reenactments of actual events as they are impressionistic evocations of memories, feelings, and places. In unexpectedly poignant ways, they blur the line between expressing McGuire's themes and directly commenting on how they're being expressed. The modern-day Aunt Sharon is played by a male actor (Chuck Duck) in drag, for example, and Uncle John himself does hair and makeup for the actress portraying young Nanny (Carron Clark). McGuire appears in some of these sequences, too, silently observing a dramatic moment or interacting with – sometimes even trading places with – an actor playing a boyhood version of himself.
If it sounds like McGuire is taking on a lot, he is, but it's the filmmaker's presence that really holds everything together. He's a character in every sense of the word, ambling through sequences as both witness and storyteller, bedecked in his signature powder-blue suit and encircled by wisps of smoke from his Virginia Slims. McGuire's rich, placid Southern drawl becomes a sort of comforting anchor, reminiscing and musing and drawing the audience in, making them feel part of his family's universe. The film itself takes a similar approach, meandering, and sort of scruffily elegant, always willing to linger over a beguiling image or some distinctive bit of folksy wisdom.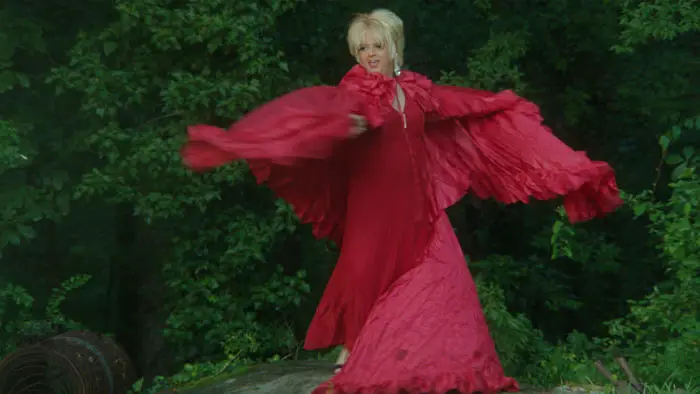 "Meandering and sort of scruffily elegant, always willing to linger over a beguiling image or some distinctive bit of folksy wisdom."
Socks on Fire's poetic, elliptical qualities certainly leave an impression, but, at times, the film gets so adrift in its streams of consciousness that it's too easy to lose sight of exactly what McGuire is getting at. It's fair to say that the obtuseness occasionally takes away from what should be watershed moments of conflict and clarity in Uncle John and Aunt Sharon's ongoing struggle. But, on the other hand, this style also helps to keep things from becoming too uncomfortably painful or personal; McGuire may be airing dirty laundry, but he's careful not to dwell too plainly on the details.
In fact, while Socks on Fire does center on the rift within McGuire's family, it's the sympathy and reverence shown for people like Nanny, Uncle John, and McGuire's mother that resonates most strongly. At one point, McGuire explains that he simply wanted to make a film "that would have everybody I loved on camera," and Socks on Fire more than fulfills that hope.
In a sense, McGuire gets to have it both ways with his film. The act of making a movie that bears his grandmother's legacy is a way of casting that history into a purifying fire, but undoubtedly, it's also an impassioned fight to keep that legacy alive.
Socks on Fire screened at the 2021 SXSW Film Festival and the 2021 Tribeca Film Festival.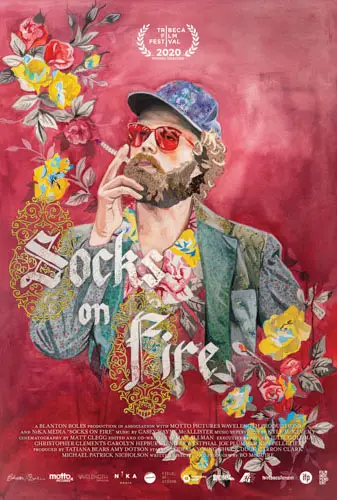 "…As he reveals the darkness that has settled over his family home, McGuire also exposes a deep well of reflection and compassion within himself"