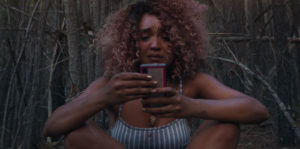 SXSW FILM FESTIVAL 2022 REVIEW! With the rise of "content" and all that the expanded definition of the term now implies, it has never been easier for multi-hyphenated influencers to monetize anything and everything on their social media platforms. With this often comes the artificial perfection engineered by layers of makeup, the right angle, and video backgrounds that mask a less-than-ideal living arrangement. There's now no better opportunity to craft a digital persona that makes up for all one's perceived or real failings. What a time to be alive!
Sissy, an Australian horror film written and directed by Hannah Barlow and Kane Senes, is a delightfully sinister and enjoyable spin on that otherwise sobering reality. We follow Aisha Dee as twenty-something Cecilia, a moderately successful mental wellness influencer on Instagram with an overabundance of followers. Living an otherwise unfulfilled life, Cecilia unexpectedly runs into her best friend from childhood, Emma (Hannah Barlow). For reasons that will be explained in increments, they drifted apart years earlier.
In an effort to rekindle their friendship, Emma invites Cecilia to her bachelorette festivities over the weekend. Once there, Cecilia discovers that her former childhood tormentor, Alex (Emily De Margheriti), is also in attendance. It quickly appears obvious that this weekend get-together was ill-advised from the start. The bachelorette party from hell soon ensues, with Barlow and Senes clearly reveling in the subsequent carnage that results from the mix of obsession and revenge. They deliver on the gruesome brutality audiences crave with entertaining death scenes and a substantial body count – not that we should have expected any less.
"The bachelorette party from hell soon ensues…"
There's been no shortage of recent commentary on the negative impact that obsessive social media use can have on our psyches. As such, the filmmakers wisely keep Sissy within the confines of the genre and away from any out-of-place moralizing. Instead, Dee's performance as Cecilia (not Cici, as she is wont to point out) remains the focus, adeptly portraying a disturbed individual unable to connect with the people around her when not on her phone.
While formal inventiveness is not generally an expectation from lowbrow genre fare, one can still appreciate the accomplished work from editor Margi Hoy. Boomers may bemoan the increasingly ubiquitous presence of emojis and text messages on the silver screen. Still, it's weaved into the production's construction seamlessly and adds an undercurrent of modernity to what can otherwise feel like a standard horror film that plays it safe.
We're never surprised by the narrative direction the film takes. Indeed, at times one feels like it's taking too long to reach its almost foregone conclusion, making it difficult to avoid a sense of bloatedness. Sissy ultimately doesn't break any new genre ground, but Barlow and Senes embrace these tropes rather than try to avoid them. In doing so, the co-writers/co-directors ensure that their film fits the mold of the midnight horror flick we've come to expect. And at the very least, it serves as another reason why we should question the authenticity of those living through a filtered existence.
Sissy screened at the 2022 SXSW Film Festival.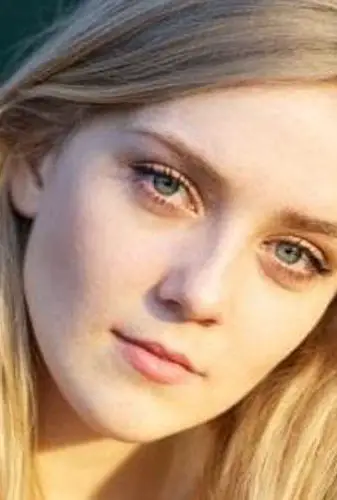 "…entertaining death scenes and a substantial body count..."