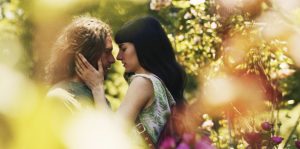 Writer/director/star Jannette Bloom's Sing to Me Sylvie begins with singer-songwriter Sylvie (Bloom) spotting her former bandmate, David (Christopher Kozak), while walking the streets of Portland. She hasn't seen him in years as he chose a more carefree lifestyle living on the streets as a musician. Likewise, she has chosen a domestic lifestyle, marrying a photographer and settling down after failing to launch a music career. Concerned about David's well-being, Sylvie offers him a place to stay while her husband is away. He accepts, and together, they rediscover their friendship and the collective power of music.
The drama is simple as it is just about two people who reconnect. So much has changed since they last saw each other, yet so much has stayed the same. Their romantic spark remains as they exchange lovestruck gazes and delightful anecdotes about past experiences. The narrative is purposefully slow, emphasizing the leads' chemistry as they talk about movies, science, and religion. This results in conversations that are unavoidably meandering, be it purposeful or not. Howbeit, when their discussions revolve around music, the actors are able to make it all flow much more naturally.
Befitted with tight jeans and long, curly hair, Christopher Kozak fits the image of a content musician who knows his strengths. Somehow, none of those strengths include keeping a minimum wage job while pursuing his interests in his spare time. David can be charming and irritating, and Kozak strikes the right balance. However, Bloom's performance is more memorable. Through acute body language, she radiates a palpable sense of longing and an underlying sense of regret and jealousy that drives Sylvie to do the things she does. Bloom also has a lovely, low-key singing voice.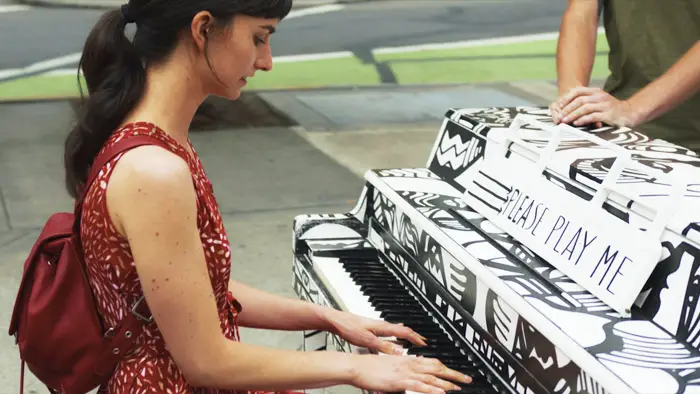 "Concerned about David's well-being, Sylvie offers him a place to stay…"
But, as good as they are in that regard, much of the dialogue of Sing to Me Sylvie is poorly delivered or goes nowhere. This detracts from the deeper feelings the characters are dealing with as their past and present spill over into each other. For example, there are too many scenes where David talks about physics and human connection, and while that scientific thought comes full circle, in the end, it holds no weight to these people at this time.
But the music evokes more emotions than characters do. As eluded to earlier, the soundtrack choices and the songs David and Sylvie sing enliven the proceedings and hit the right emotional tones. See, there is truth to Bloom's screenplay and the ideas she touches upon, though they do get lost. But, the songs! The songs shine through the clutter and find the truth the filmmaker is searching for.
Sing to Me Sylvie is admirable in its humbly moving portrait of two bandmates who reunite ten years after discontinuing. However, while the script contains interesting ideas about when one should pursue and neglect their desires, Bloom needs to work on the pacing and dialogue, perhaps even cut some scenes entirely. Thankfully, she gives a mostly strong lead performance (some conversations are not believable) that keeps the drama in harmony with her sedate direction.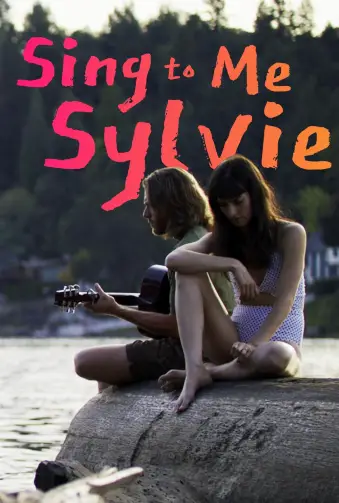 "…the soundtrack choices...enliven the proceedings..."