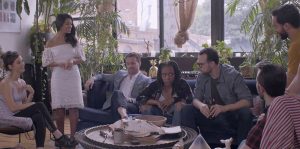 Self Servers begins as a few couples get together to converse and let loose over food and drinks, yet appearances are not what they seem. The hosts are Jackson (Aaron Badilla) and Emma (Lucia Sawh), a lovely couple who have some big news for their guests. Who was invited?
Macy (Mackenzie Lesser-Roy) and Tyler (Aaron Zapf), who are successful yet are still underachievers; the hipsters Max (Jess Prichard) and Kim (Kezia Bernard-Nau); and the rapacious couple Will (Sam Ashdown) and Lauren (Dana Stern). Writer-director Eliezer Vergara brings out the worst in these characters in an overall entertaining fashion. This casual get-together begins with an innocuous exchange of pleasantries between subjects that frequently appear at these big gatherings. But the climate of the social event steadily becomes too erratic and unquiet to contain such trivial discussion.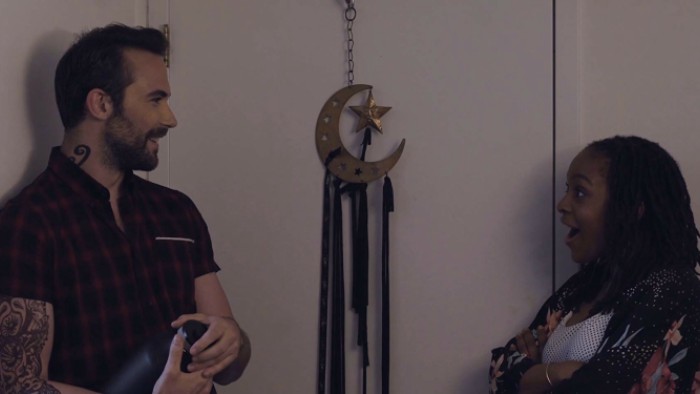 "…a few couples get together to converse and let loose over food and drinks, yet appearances are not what they seem."
The hosts, Jackson and Emma, are potentially the most normal pair you'll meet at this 22-minute feast. That said, they have their own rash opinions about their guests. Aaron Badilla and Lucia Sawh naturally personate the winsome couple, whose joyous laughs and loving gestures inveigle you that their relationship is perfect. Even though this elated affair is meant to be a social soiree amongst friends, it turns into an incessant fray for attention. Jackson and Emma have news, but will they ever get their moment to share it? Bombshell after bombshell, everybody has a secret. It goes to show you that some people have an underlying motive to a seemingly innocent occasion.
Max and Kim are the first to arrive at Jackson and Emma's place. Before walking through the door, it's quite clear that they are dealing with problems in their relationship. "Why didn't you come home last night?" is all we need to diagnose their marital issues. Jess Prichard's awfully perturbed Max and Kezia Bernard-Nau's vegan-living Kim both emit a jaundiced eye.
Macy and Tyler are the seemingly most peculiar guests at the party. At one point, Tyler (while wearing a short-sleeved flannel shirt and boasting an arm tattoo) awkwardly shares a vivid description of a juicy burger. Right away, everyone isn't able to take Tyler seriously. Macy, on the other hand, is even more stilted in conversation. Depicted as a deliberately exaggerated dolt, she describes herself as an Influencer.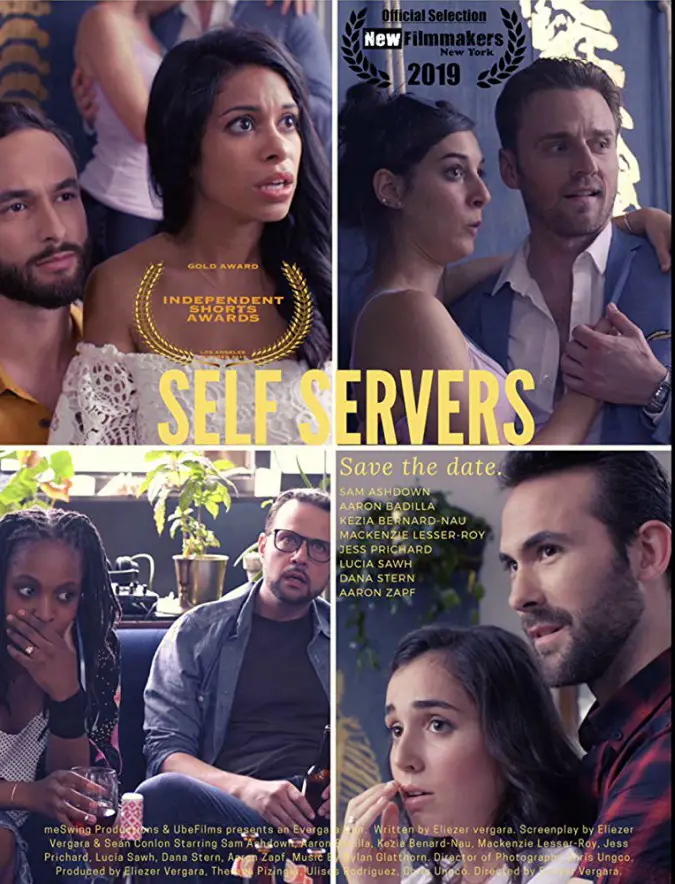 "…the ending is sudden and partial, with minimal clues..."