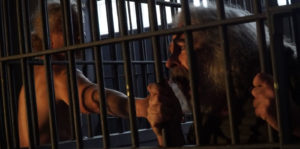 Like this film's jaw-dropping opening sequence, I'm not going to be gentle. Every action requires an equal and opposite reaction, right? Scalper: Night Caller II, written and directed by Chad Ferrin, is far from good. In fact, it's pretty darn bad. Now, this isn't to say that the movie lacks merit altogether, just that the proverbial juice may not be worth the squeeze. It's a b******e-stabbing romp around town that fails to make any sort of impact on the whole, pun intended.
Psychic Clementine Carter (Susan Priver) is attempting to solve a slew of gory murders carried out by a serial killer known colloquially as "The Scalper." Go figure. During that process, she reunites with the Scalper's previous victims through her visions and learns more about the circumstances surrounding their deaths. More than that, Clementine has the power to connect with spaces and objects related to the crimes at large. She uses her skills to aid two detectives, Hayden (Jake Busey) and Lupino (Kate Patel), on their hunt for the nemesis. It's a classic tale of cat and mouse. That is, if the cat were the cops and the mouse was a murderer that shanks people in the a*s and wears their skin for fun. 
Clementine's paranormal abilities are actually handled really well, with her powers and subsequent trips into the psychic realm being a genuine highlight of Scalper. Ferrin gives us a lot to enjoy in that regard and plays in an existing world that is undeniably fun. But as an actual horror film with any sort of ethos, it fails.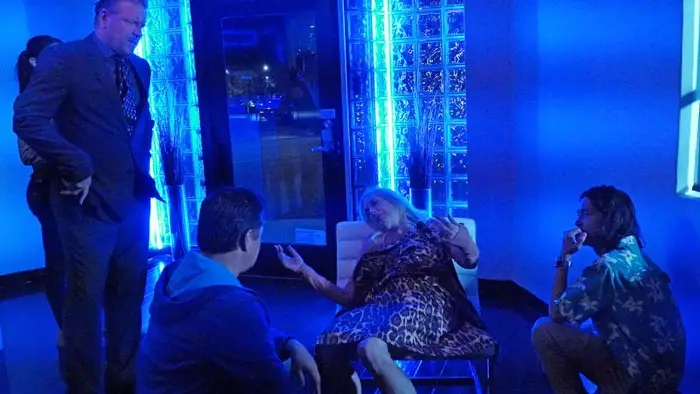 "Psychic Clementine Carter is attempting to solve a slew of gory murders…"
Crappy, hilariously gruesome horror titles have become a genre unto themselves in recent years. As the film began to showcase those larger tendencies, I couldn't help but wonder, "Is this what the filmmakers were going for?" As an underground film approaching the "it's so bad, it's good" territory, it fails. So who is this for? Caught amidst an identity crisis almost as disjointed as its narrative outright, Scalper simply doesn't know what it really needs to be.
As the character that this entire story hinges on, the Scalper himself remains undefined. And that should never be the case in a movie like this, no matter how wild. There's a big reveal after a beheading of who the killer is. The issue with all this is that we never have any real clue who this person is, especially without any substantial hints to the first film for context. That there was an original Scalper is never hammered home hard enough for folks who might have missed out on that earlier entry.
Still, there are a few things to love in all this beautiful chaos. For one, the practical effects are top-notch. No ifs, ands, or buts about it. Butts most of all. Special effects supervisor Joe Castro deserves a round of applause for his work, and watching the Scalper lob off people's heads or stab them through the neck remains endlessly entertaining.
Is Scalper: Night Caller II the worst movie ever? No. Is it worth watching? If you've got 90 minutes to kill and don't care how you spend it, then sure, then knock yourself out. By the time the credits roll, the only thing that matters is that nothing ever matters to begin with.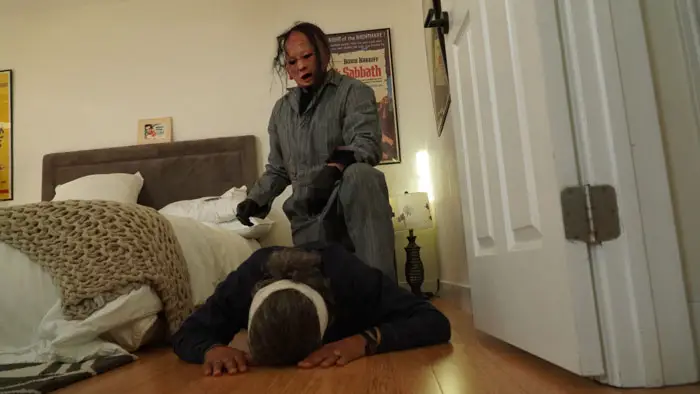 "…the practical effects are top-notch."