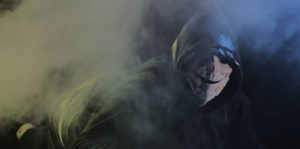 NOW ON VOD! Queer fear is here in director Alice Maio Mackay's bloody LGBTQIA+ slasher Bad Girl Boogey. Written by Mackay and Benjamin Pahl Robinson, the story begins many Halloweens ago in the spooky old Bosch house, where a group of young punks attempts a black magic ritual. This results in bloodshed when one of the participants puts on a mask they found and suddenly slays everyone else.
Slash jump to present-day Halloween, and a slayer wearing the same mask brutally murders Dr. Sherri (Erin Paterson). The doctor's troubled teen daughter Angel (Lisa Fanto) discovers from the police reports that her mother was a lesbian like her. Her outcast group of LGBTQIA+ kids at school include Dario (Iris Mcerlean), a recovering junkie, non-binary artist Clive (Lewi Dawson), and freewheeling Lila (Predence Cassar), who is squirming with a way older greasy guy, Garry (Chris Asimos). They are all bulled relentlessly by vicious c**t Chase (Toshiro Glenn), though it seems the school takes his side more often than not.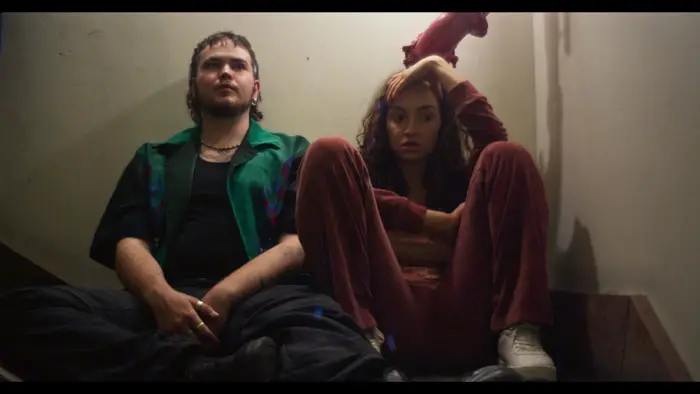 "… a hooded slayer wearing the same mask cuts Lila into pieces outside a nightclub…"
Aunt Carly (Kate Bonney), who took Angel in after her sister's murder, is clueless about how to alleviate the constant misery. Then a hooded slayer wearing the same mask cuts Lila into pieces outside a nightclub they were all at. Angel and Dario become fed up with the police and look into the darker corners for the truth about the mask that kills.
While Bad Girl Boogey bills itself as a queer slasher, the genre has a long and complex history of LGBTQIA+ representation. Unfortunately, as with queerness nearly everywhere in the 1980s, we can't discuss it. Not without spoiling a whole domino line of slashers, as the queer or trans characters were always held back for the finale. Also, they all ended up being bloodthirsty murderers, so it wasn't the most positive representation. So it is more than fair play that we finally have queer, trans, and non-binary body counts.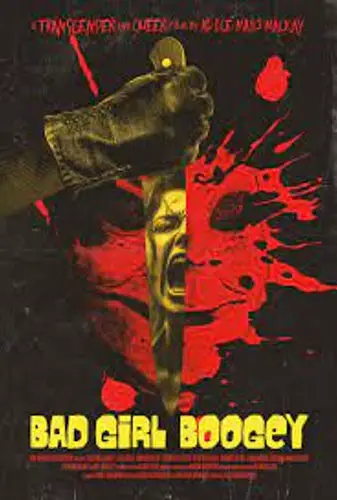 "…contributes to both LGBTQIA+ cinema and slasher lore."