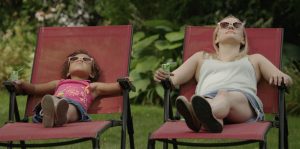 In recent years, women have become more and more present behind the scenes in the world of film. Films that are written and directed by women are coming out constantly to wide audience acclaim. Saint Frances, written by and starring Kelly O'Sullivan, and directed by Alex Thompson, is one of those films.
It would be all too easy to categorize Saint Frances as "an abortion movie" because O'Sullivan's character Bridget has one at the start of the film and deals with the aftermath for the rest of it, but to simply categorize the movie in that way does it a great disservice. Yes, Bridget has an abortion, but she also has to go through her day-to-day activities and return to something close to normalcy. The film is life-like in that way. It's only because the entertainment industry has been afraid to stay away from such hot-button issues like abortion for so long that a movie with the topic central in the narrative is novel. It really shouldn't be, considering Roe V. Wade happened in 1973, but I digress.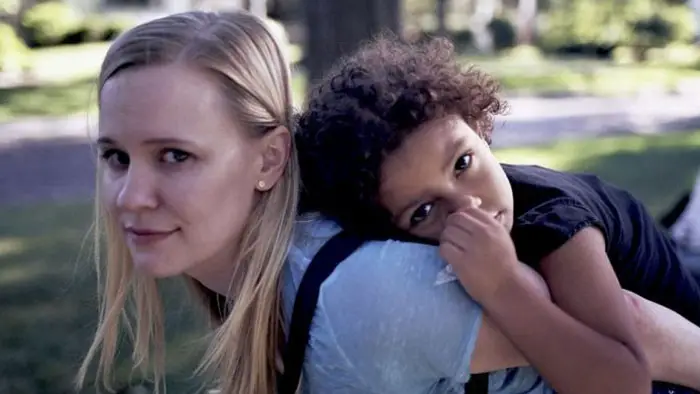 "Bridget pretty much immediately decides she doesn't want to keep the baby, and…took the nannying job for six-year-old Frances…"
Bridget is a 34-year-old Chicago server who doesn't know what she wants to do with her life. She, at one point, attended Northwestern and was a great writer, but she didn't finish. Bridget finds herself at an impasse where she's not entirely sure what to do but finds out about a nannying job through a friend of hers. She heads out to Evanston, a nearby suburb for the interview, and at first, she totally tanks it.
Before her interview, she meets 26-year-old Jace (Max Lipchitz) at a party. They start seeing each other, and it is he who ends up getting Bridget pregnant. Bridget pretty much immediately decides she doesn't want to keep the baby, and in the midst of this, the person that took the nannying job for six-year-old Frances (Ramona Edith Williams) has to quit, so Bridget gets the job by default.
At first, Frances is not an easy child to watch. She's extremely willful and intelligent and seemingly finds joy in making things difficult for Bridget. This makes all the other things that Bridget is dealing with harder. Bridget decides to bury all of her feelings about her abortion and Jace in an effort to cope. Over time, Bridget and Frances start to get along very well. Bridget builds a friendship with one of Frances' moms, Maya (Charin Alvarez), who is suffering from post-partum depression after the birth of her and her wife, Annie's (Lily Mojekwu) son, Wally. Bridget and Frances watch over Wally sometimes to help Maya through her time of need.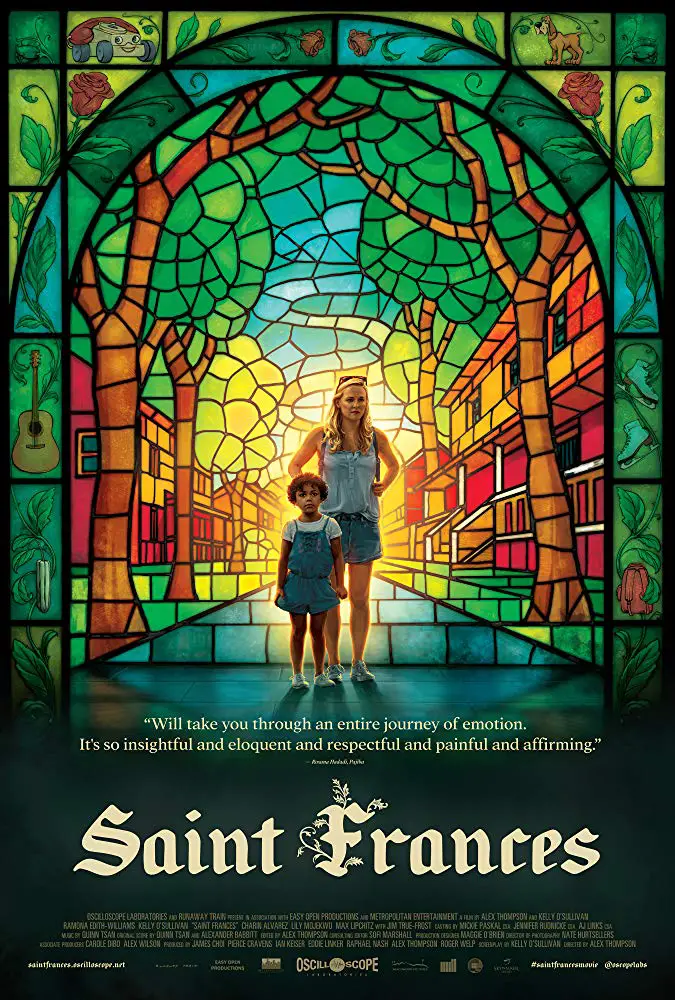 "…a small part of her does feel socially imposed shame."