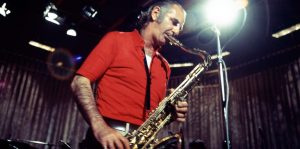 DOC NYC 2020 FILM FESTIVAL REVIEW! You will be hard-pressed to find a documentary that holds its subject in as much reverence as Oliver Murray's Ronnie's. The film detailing the story of Ronnie Scott's Jazz Club and the legacy left by its founders, Ronnie Scott and Peter King, upon the London music scene is tenderly-produced, rich with incomparable musical performances from some of the world's most notable jazz legends.
Your toes will start tapping almost immediately as infectiously snappy jazz tunes play over the opening credits. The viewer is then escorted into the famed club in London as staffers and musicians prepare for the night. Instantly, we feel the sense of duty and respect that everyone who enters feels for the venue: waitstaff ensure that glasses are spotless and tables are clean while musicians tune their instruments.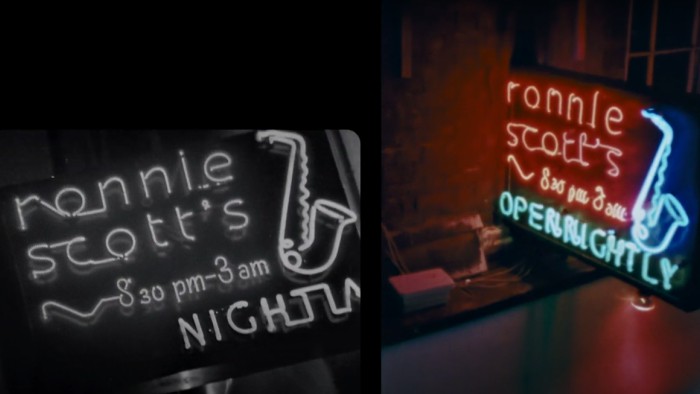 "Your toes will start tapping almost immediately…"
A lifelong musician, Ronnie Scott came of age in a time when new sounds and styles of music were permeating the streets of London. Scott was influenced by the big bands of his youth and weary from the dance hall-type music those bands played. He harbored an interest in the emerging, freewheeling style of bebop, or modern jazz that artists such as Charlie Parker, Dizzy Gillespie, and Thelonious Monk were introducing across the pond in America.
Inspired by the sounds he heard in the jazz clubs of New York City, Scott, along with his friend and fellow saxophonist, Peter King, founded Ronnie Scott's Jazz Club in 1959 in London's bohemian SoHo district. Scott would be the face of the club while King would handle the business end of things. The two men were the Steve Rubell and Ian Schrager (of Studio 54 infamy) of their day.
Ronnie's addresses the club's early days when to make any money, Scott and King found they would need to "import" American musicians to attract crowds since, in the States, jazz and bebop were much more established. The two negotiated a kind of "exchange" program with the musician's union in America, an American band for a British band.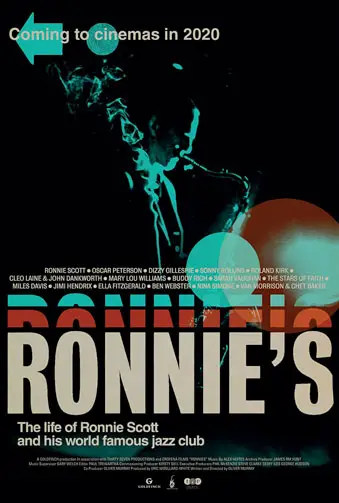 "…bursting with vivacity and energy."