SXSW FILM FESTIVAL REVIEW! The thing about counter-culture is that it always becomes a culture of its own. It's not the rebel yell it brands itself as, but a second venue to trade your identity for a membership card with your faceless picture on it. Few public figures rejected both the establishment and anti-establishment with the vehemence of Frank Zappa. Any form of authoritarianism — fascism, communism, socialism, theocracy — was to be routinely challenged with humor and intelligence, punctuated by middle fingers.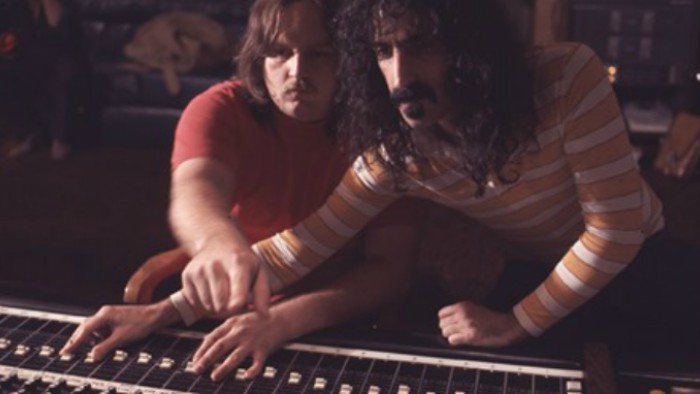 "…his music was an extension of that decision…to do whatever he wanted to do, the way he wanted to do it."
Zappa, a new documentary directed by Alex Winter, takes on the challenge of capturing the late musician's zig-zag life. The burden isn't because it's challenging to find material — cut out any piece of Zappa's career, and you'll get something good. What's tough is trying to stuff his entire life into a single, solitary feature-length documentary. With that in mind, Zappa is as good as can be expected, though it's a little too straight, considering the subject. There are eccentric cutaways to freaky freak stuff that seem poised to subliminally hypnotize you to paint yourself green. But there's also the kitschy piano music when things get dour and other documentary clichés that stick out more than they would if the subject was Billy Joel.
Starting with Zappa's childhood, the creation twitch is already apparent. He's making little monster movies with his family and editing them together. His musical influences included the usual blues musicians that his contemporaries listened to, but also the subversive classical music of composer Edgard Varese. Beginning as a small-time film composer, Zappa started running a recording studio called Studio Z. It was there that he was arrested for handing over a recording of simulated sex to an undercover cop.