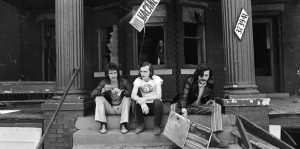 Just as the 1960s came to an end, Detroit entrepreneur Barry Kramer, owner of a record store and head shops, decided he didn't want to be a merchant anymore and launched his own music publication.  In contrast to the stuffy snobbery of Rolling Stone, which had already been around for a couple of years, Creem would go on to entertain readers with irreverent humor, gonzo journalism, cartoons, posters, trading cards, and false advertisements. With help from co-founder Jaan Uhelszki, director Scott Crawford tells the story of the magazine that not only launched the careers of great writers but also inspired an entire generation of musicians in Creem: America's Only Rock 'n' Roll Magazine.
Originally, the publication was a joint venture between Kramer and a clerk from the record store, Tony Reay, but their different ideas on the direction of the publication sent Reay on his way and Kramer looking for a new editor. Eventually, he found Dave Marsh, a smart kid who loved writing and championing the proletariat. Together with their ragtag group of writers, they ran their magazine from a dangerous Detroit neighborhood in what Lenny Kaye called "a crash pad." Soon Lester Bangs joined the ranks, and Kramer moved with his partner/wife Connie and the staff to a communal house in the country where they settled into roles as a dysfunctional family. Another move brought them back to civilization until Kramer's self-destructive behavior took the ultimate toll.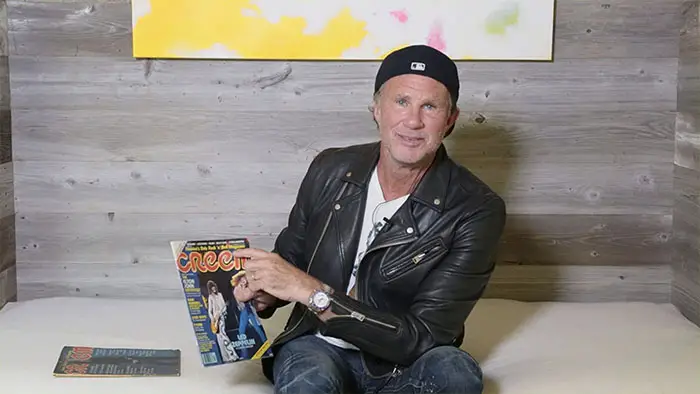 "…decided he didn't want to be a merchant anymore and launched his own music publication."
Of course, that's the sequence of events, but Crawford's story is no mere chronological history. Between the tick marks, the director digs deeply into the philosophies and ideologies, often at odds with one another, of the various personalities who worked to make Creem great, and we hear it from those who were in the trenches. Most of the crew is here (at least the ones still alive): Marsh, Uhelszki, Connie Kramer, Roberta "Robbie" Cruger, Greil Marcus, Robert Christgau, Dave DeMartino, Robert Duncan, Ed Ward, Gregg Turner and countless other writers, editors, and photographers who toiled over these pages. We also hear from some notable musicians about the way the magazine fueled their passion for music: Wayne Kramer, Alice Cooper, Paul Stanley, Peter Wolf, Ted Nugent, Joan Jett, Thurston Moore, Michael Stipe, Chad Smith, and other devoted readers destined for rock stardom.
Now, while there is a lot about the great Lester Bangs, two names are glaringly missing. Together with Bangs, Richard Meltzer and Nick Tosches formed the holy trinity of that era's madman rock writers. Sadly, Tosches was too sick to participate, and he passed away shortly after filming wrapped. Meltzer, on the other hand, has long voiced his disdain for all things rock'n'roll, even down to his former editors and publications, so his willingness to participate was surely null.
Today, we're constantly bombarded by pictures, news links, memes, and videos on the constant loop of social media noise with the filters turned up to 11. The attitude, humor, and ideas behind Creem would never survive in today's atmosphere of pitchforks and shaming. It was a product of its time, and that time is long gone. Maybe that's a good thing; maybe it isn't. Thanks to Scott Crawford, though, we get to briefly live it again and understand why Creem will always be America's only rock'n'roll magazine.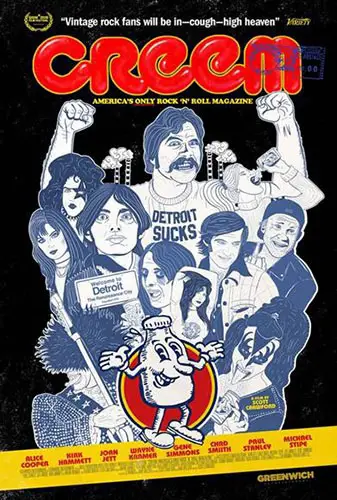 "…not only launched the careers of great writers, but also inspired an entire generation of musicians..."