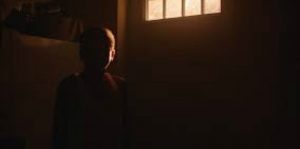 For example, when Jay has breakfast with Michael's grandmother, Jeevaratnam positions the camera behind Jay so that we never see his face at the table. Rather, the line of sight is directed at the grandmother and partially obstructed by a wall. This positioning carries weight when she intimates Michael's tragic childhood along with a violent interaction between his parents. As she leans in and whispers with strained tones, the gravity of Michael's emotional state interplays with the dearth of closeness Jay has inadvertently created by living in L.A. for so long. It's heartbreaking and unforgettable.
There is also a haunting tone reflected in how the camera treats white people. Save for very few key characters, all of D.C.'s newest white denizens are just out of frame, out of focus, and never given faces. This callous treatment feels just due to their actions. In Residue, there are no "good" white people. Instead, they're all part of a nameless, faceless contagion that is at once oblivious to and too concerned with the perceived health and quality of the historically Black spaces they inhabit. From the inane conversation about "not living next to a crack house" at brunch to the multiple cash offers to buy Jay's mother's home, Gerima illustrates how casual acts of violence can snowball into an atmosphere of extinction, anxiety, and scarcity. It's a pointed approach that feels as urgent as it does artful.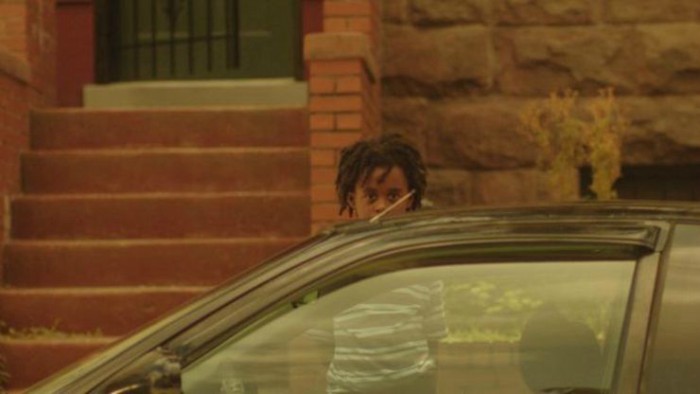 "…camera tucking itself into corners of a space and sticking there as scenes play out, as though we're spying on the secret lives of these people."
Stepping out of this meta-conversation, however, and back to the film, I think the way Gerima tackles this subject works because it never gives white characters dimension. They may take up space on the screen, but they are not human enough to be concerned with. It's a move to respect because, in terms of story, the movie centers on Black narratives without having to over-explain itself. This is important when we consider Jay's fate during Residue's final few frames. It's a jagged pill to swallow, if only because we have to accept that Jay, too, is human.
In that, Residue isn't exactly a story about rising up. Rather, it's about what happens when everything you know and love is being twisted to conspire against your sanity and your life. 
Residue screened at the 2020 Slamdance Film Festival.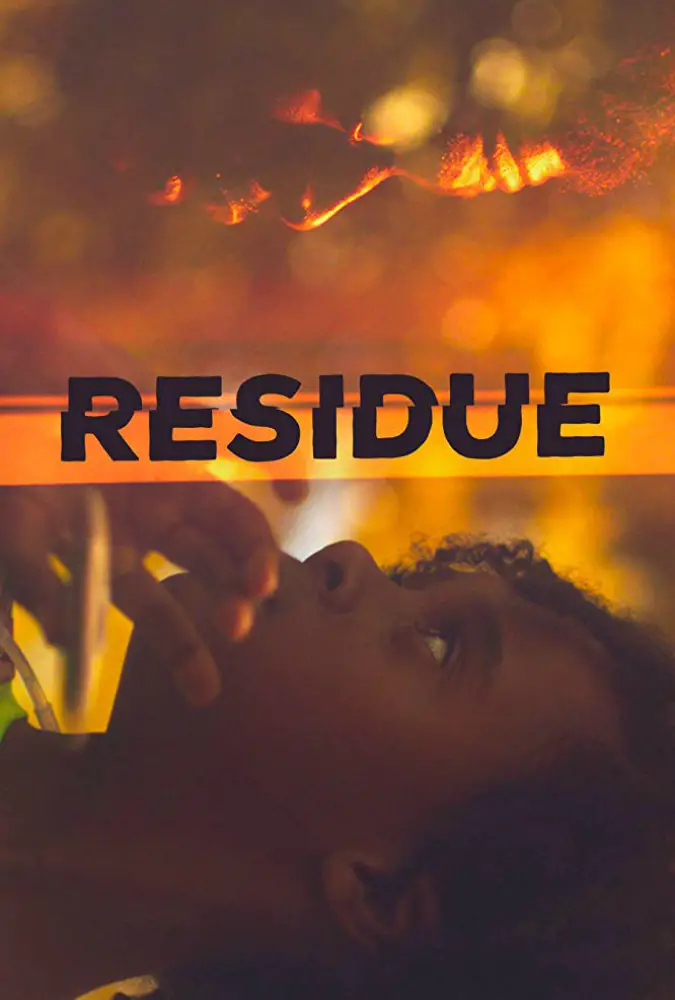 "…everything you know and love is being twisted to conspire against your sanity and your life."